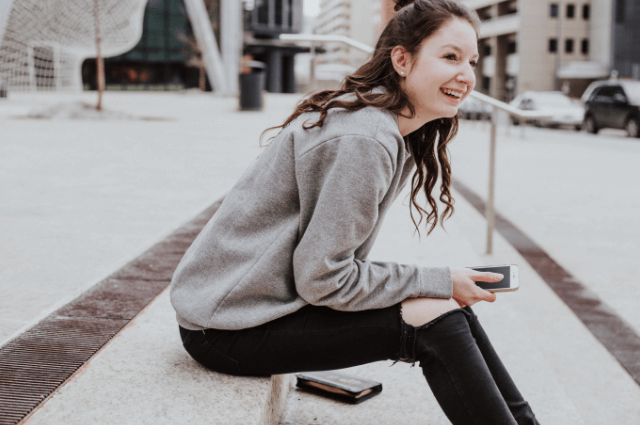 Life is not dictated by a set of exam results
August 26, 2019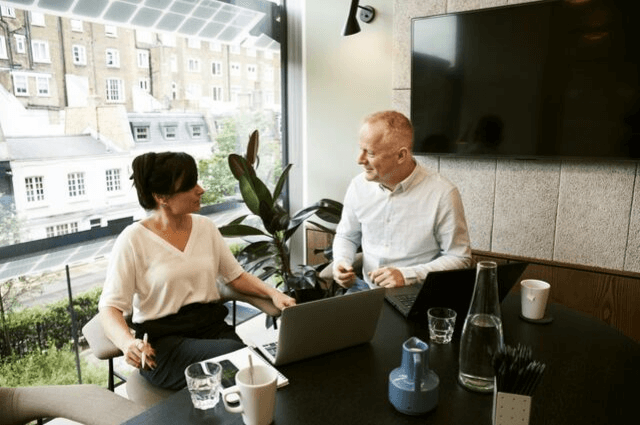 11 simple rules of etiquette when working in a shared workspace
October 7, 2019
The battle between Small Businesses and Corporates for flexible workspace solutions
Workspace trends
With the shared workspace sector experiencing a turbulent wave over the last 5 years, the time has come for a change. With an increase in client demand the expectation is for the industry to upturn by the end of 2019.

New players are set to enter the flexible workspace sector following on from the trend that commenced in 2018. This dynamic shift will see more Corporates enter the arena and workspace providers battling for control. But where will this leave small business owners?


Home working versus shared workspace
Flexible office space was primarily considered as a cost effective and some what luxurious option for small businesses and solopreneurs. It provided an opportunity to work outside of homes and away from high street cafes. It gave business owners the option of securing office space to run their business.

This change in working behaviour was mainly due to the fact that many small businesses found themselves unable to work from home. The need to collaborate with teams and the desire to present a professional look to clients was also a factor. Flexible workspace was seen to provide what they needed at a price they could afford.

Whilst the option to work from home is still a viable one it does come with challenges. Such as, limited space within the home, disruptive noise and lack of office administration technology and personnel. Not forgetting the impact of loneliness, which many home workers find hard to combat, especially if they have been used to the hustle and bustle of an office.


Competing with larger companies
This has paved way for the 'space as a service' model. To meet demand landlords converted buildings and commercial premises in and around cities into flexible workspace. Workers were able to found solutions on their doorsteps and within secondary Cities. Small business owners could utilise services as needed whether on a short-term contract or a pay as you go option for meeting rooms. This gave them the monopoly on space.

However, in 2018 larger firms began to enter the workspace sector looking for new ways to expand and house project teams. They needed to look beyond traditional solutions of owning their own space to utilising rooms and desks within shared offices.

This was welcomed by many shared office providers as Corporates are known to take more space, up to seven desks at a time and on a longer-term basis. This unprecedented move now means that small businesses and larger companies are competing for the same space.


Workspace providers
This is obviously great news for flexible workspace providers who find themselves able to provide variations of space to accommodate both large and small businesses. And with demand on the rise it might suggest that the market shift would cause prices to rise. But this has not been the case.

Workspace providers have found themselves locked in a battle for retaining large portions of their market share. Many are offering discounts up to 20% off of advertised rate card prices to entice big brand names into their space. This is good news for small businesses.


Why are Corporates interested in flexi space?
Corporate Property

This move is partly due to the rise in commercial property prices and to the cost of living which is currently peaking at its highest levels. Expanding space through conventional methods of property ownership is no longer a tenable option. Instead Corporates have found themselves adopting a flexi workable model currently utilised by small businesses.

Corporate Speed to Market

Corporates are known to be big thinkers but slow decision makers. However sluggish this process might be, once the green light is given, they tend to move quick. And with large budgets to play with Corporates can easily find the space it needs and quickly.

Corporate Project Teams

To ensure collaborative working, Corporates choose to house their project teams together in one space. They seek outside workplace solutions where offices are readily equipped to provide what they need. They take advantage of lower rates and discounts on offer and to keep costs low look for placements outside of major Cities.

Corporate Social Responsibility

Corporates are under pressure to ensure they attract top talent. Candidates no longer look at job roles based on salary and benefits packages. Workspace environment is also a contributing factor. Due to the continuous rise in train fares, workers are wanting to reduce commuting timeframes and prefer to stay closer to home and work within their local community.


Benefits for Small Businesses
With Corporate's entering the workspace market this could have been a disaster for small businesses. However with workspace providers busy jostling for market share and position, small business owners have found an advantage point where they can still monopolise smaller units of space at a lower price.

Cost isn't the only advantage. Landlords and service providers are transforming offices to attract Corporates. The 'space as a service' model is giving smaller businesses cool and trendy places to work.

It's long been discussed that working in a shared office offers the opportunity to network and to build relationships. In the past seemingly unknown businesses came together working in the same space. However, with Corporates moving in, small business owners will now find themselves mixing with the likes of Microsoft and Facebook.


Conclusion
In a surprising twist, this change will not have a negative impact on small businesses. Instead they will still be able to stand their ground and negotiate their way into the office space they need. Due to their size they require less space, and with requirements of only a desk, chair and internet connection they can be housed for a low cost. Therefore, making them an attractive option for service providers.

Together big and small will be able to work alongside each other in modern high-tech offices offering many services from free Wi-Fi, coffee lounges, virtual and on-site Administrative Assistants. They will benefit from agile and greener offices.

This is an exciting time for everyone within the flexible workspace market. And for once small businesses will not be left out in the cold. Instead they will be able to use their size to their advantage.