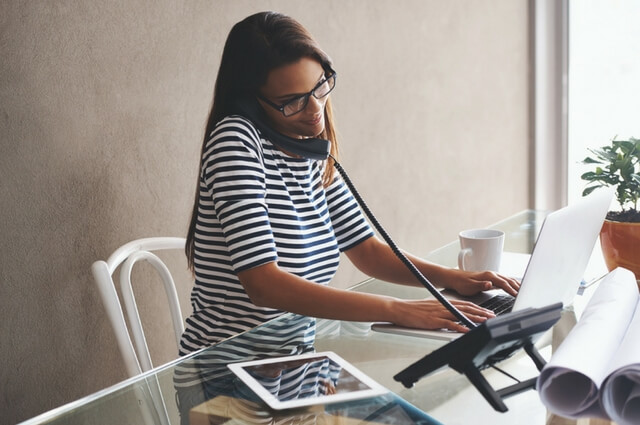 Is voicemail costing your company business?
July 3, 2017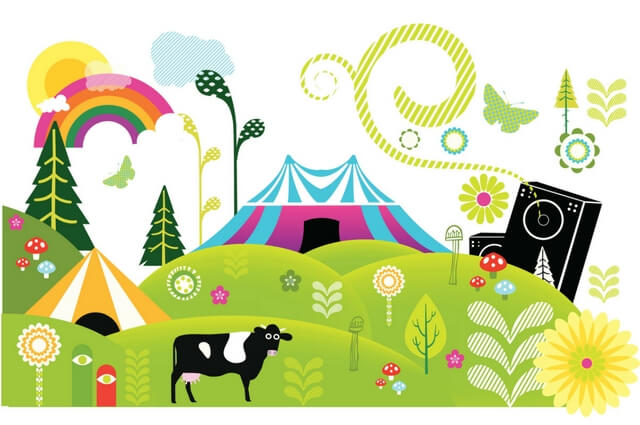 Here comes the Sun! Our top picks for Summer Holiday Activities in Surrey
July 27, 2017
Halcyon Celebrate Harvey James Recruitment's First Anniversary
Director Ben Johnson shares his passion & motivation behind the company
All of us at Halcyon Offices congratulate Harvey James Accountancy & Finance Recruitment on reaching their first anniversary in business and what a successful one it has been! We welcomed the opportunity to sit down with director Ben Johnson and talk to him about their story so far. Here's how it went…
Congratulations on reaching your first anniversary this month! What was the motivation behind starting Harvey James Accountancy & Finance Recruitment Ltd this time last year?
I have worked in Accountancy & Finance Recruitment for over 10 years, 8 years in Guildford and the rest in London. During my time with these big-brand recruiters, I developed a wealth of experience with both clients and candidates across a variety of blue chip & SME's organisations within different industries.
I learnt a great deal from my previous companies during this period and gained in-depth knowledge of recruiting best practises. I knew what worked well but could also see where methods could be improved.
I developed a passion for learning more about each individual client and their business in order to match them with the most suitable candidates. Recruiting is fundamentally about relationship building.
My ultimate career goal was to be a Director by 30. After enjoying 3 promotions within 3 years, I found myself at a crossroads. The industry was going through a period of change and I knew it was time to take the jump and set up by myself.
And the name?
We are very much a family-run business. Harvey is my son's middle name and James is mine!
Why did you choose to base yourselves at Halcyon Offices' Thorncroft Manor?
It was clear from the outset that we needed office space. We interview every candidate that we keep on our books. We also needed to be able to hold client meetings. We looked at around 8-10 office providers and we knew that Thorncroft Manor was the perfect base for us as soon as we saw it.
We have clients across Surrey, South West London and West Sussex. Leatherhead provided us with an ideal base from which to operate. Thorncroft Manor also provided the added benefits of the WiFi Lounge (with Sully's coffee!) and meeting rooms in which to host both candidates and clients. The building and grounds are beautiful and convey the right image for our brand and company ethos.
Talk us through a typical day at Harvey James
At Harvey James, we see ourselves as business partners to our clients and, as such, we are very 'hands-on' throughout the recruitment process. A typical day might include being on-site with a client, assisting and managing an interview morning. This enables us to brief and de-brief both the client and candidates which allows for a far smoother and less time-consuming process for all concerned.
Running my own business has allowed me to shape our client base and we now work with a diverse selection of companies from a variety of industries, including FMCGs, Sporting and Financial Services.
We meet between 10-12 new candidates each week, from graduate level to CFO including a recent relocation from Ireland. We have a response rate of approximately 200 per ad at junior level and circa 150 for the more senior roles. On average, we have 5-10 postings running consistently each week with between 3-4 new jobs weekly and 2-3 job placements each month.
Where do you see Harvey James this time next year?
Our first year has exceeded all our expectations. In a time of political uncertainty, we remain cautious yet positive. It is currently a very candidate-driven market and likely to remain that way for the foreseeable future yet, in Leatherhead alone, there are over 100 companies presently recruiting for accounting and finance positions.
We will continue to work with companies that we feel passionate about. Recruiting for me is no longer about sales and KPIs but rather becoming a valued and trusted partner, working alongside clients to help achieve their objectives as their business grows.
And the dream?
The dream was never to become the next Michael Page or Robert Half. In time, I see us with 10-15 consultants who share the Harvey James passion and vision for recruitment, over 1 or 2 offices.
Many thanks for your time Ben. We look forward to checking in again this time next year to see how you've grown!
Ben would welcome the opportunity to discuss any Accountancy & Finance Recruitment needs you may have
Harvey James
We loved sharing this interview with Ben and long may his success continue! If you are a Halcyon Office client and would like us to run a feature on your business please let us know
contact us