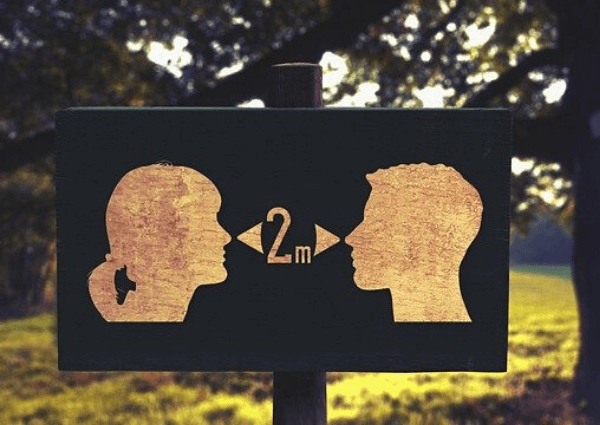 What will the new working reality look like
May 14, 2020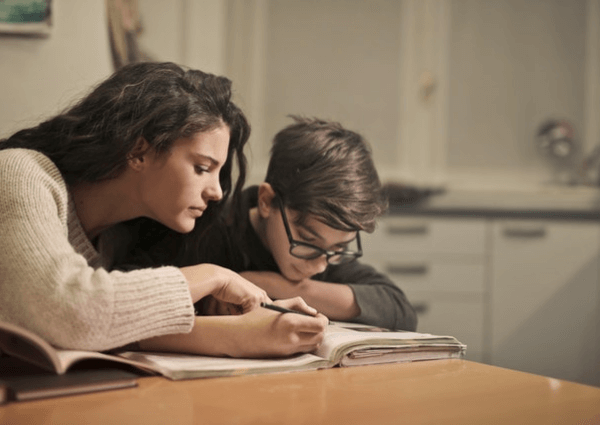 How to mirror the primary school day into your work routine
June 15, 2020
How small businesses are shaping the economy
Startups
Managing a small business in normal circumstances is challenging but trying to do so in the current climate is proving for many to be hard. But even in these difficult times small businesses are paving the way to help boost the economy. With the rise of unemployment working for yourself may, in the future become the best option for many going forward.

Millions have already experienced the positive ways in which businesses can operate from remote working and this may well spark a wave of small businesses getting started. With time on our hands many are using the current situation to expand their income by starting, creating and developing companies. This is a huge positive for the economy.


Economy
Working for bigger businesses offers lots of advantages from bigger salaries, training, networking, healthcare and a supposed element of job security. But in the recent months it has also shown that big or small it doesn't matter if no one is able to purchase what you sell you stand little chance of making your business work.

As the UK economy shrinks, and realistic fears mount regarding a recession, households will have less income to spend. This should expect to see a reduction in consumer spending, but with so many types of small businesses competitive products and pricing structures will come into play. What one person considers non-essential another person will consider essential, it's finding a balance that will see you gain success in hard times.


Exceptions
Not all businesses have been hit hard by the pandemic, in fact some industries have seen an upturn in sales, far beyond what anyone could have predicted. Here's a list of just some of the areas that are doing well:

1. The clothing sector has been hard hit by the general lack of going out. But it's not all doom and gloom. With Zoom and other video conferencing apps supporting our social desires people still want to look good even if this just means dressing up their top half or their face. Many companies are offering sales to off load stock, allowing the customer to snap up a bargain.

2. Those businesses that sit in the arts and crafts sector have seen an increase in sales. This is no surprise with adults and kids stuck at home and not all working they need something to do. Being creative whether it's by painting, sewing, knitting or colouring, not only fills the time but is a great way to relieve stress and has a positive effect on mental health.

3. Another example is the fitness sector. With gyms closed people have become creative in finding ways to stay fit and healthy and has seen a rise in YouTube fitness gurus. If you have kids you will likely know of Joe Wicks a fitness instructor who saw his followers sky rocket by doing 30-minute child friendly workouts starting at 9am in the morning.

4. Haircuts has become a trending and agonising topic. With salons and barbers closed the luxury of having a trim by a professional is no longer possible. This has seen the rise of hairdressers creating videos on how to cut your own hair and has impacted hugely on the sale of scissors, trimmers and clippers.

5. Garden lovers have been busy ordering plants and seeds in an effort to spend time outdoors whilst being confined to their houses. Likewise, home improvements and DIY sales increased shortly prior to the lockdown enabling people to finally get around to fixing those age-old projects.

6. Cycling enthusiasts will have noticed the roads are busier. Not with cars but with other bikes. Sales of bicycles and of course helmets have soared and will likely remain well after lockdown as we are being encouraged away from public transport.

7. Smaller food suppliers have seen a surge in providing food parcels when the bigger supermarkets were struggling to cope with the demand of deliveries. Offering the opportunity for customers to get supplies, try something new and still support local.

8. Those companies who have a website have obviously been able to take advantage by switching their operations online. This has helped to support web designers and freelancers as they make changes to current sites and help to create new ones.

9. Increase in book sales is good for authors and publishers, as people are finding time to sit and read. This offers an opportunity for writers, new and old to start putting pen to paper or dusting off their manuscripts to self-publish online. In particular some services on Amazon were made free for adults and children for a limited time helping to increase demand and promote brands. This included books, music, videos and kids activities.

10. Online market places were quick to react taking steps to help sellers by reducing or deferring fees in the earlier months of the lockdown. Not including negative comments or scores that might usually impact their seller performance. This has enabled online retailers to keep operating with provided reassurance that whilst they continue to sell their accounts will be protected. Although some products have been removed due to sellers rising prices on household items such as soaps, hand-wash and toilet roll.

11. It's not a surprise that Netflix reported an increase in subscriptions with many turning to watch more programmes. And video sharing apps like TikTok have welcomed a spike in users in the under 25's market as subscribers take to the app to wow the world with their 15 seconds of fame.

12. Online dating sites are holding their own with love very much in the air as people battle loneliness in lockdown.


Marketing
A decade or so ago marketing functions would have been one of the first areas to get cut but this is no longer the case. With more people spending time on social media, sporting their home cut hairstyles, fitness regimes, famous people reading books and others showing off their green fingers the space is open for businesses to advertise.

It offers a great medium for business owners to expand their marketing strategies for both operational and inactive companies during lockdown. Increasing brand awareness by promoting services using creative ways such as how-to videos, inspirational messages of hope, blogs and fact sharing is keeping the audience gripped.


Customer Testimony
One of our customers has seen an increase in her sewing business with orders far exceeding their numbers during the same time last year.

"In the first few months of lockdown sales went through the roof, up by 400%. As a stock rich business, I wasn't reliant on manufacturers or supply lines, unlike some of my competitors. I also chose not to increase pricing, offering my customers the items they love at the same reasonable cost. I won't deny it hasn't been stressful. I am dependent on postal companies to collect my mail rather than making trips to the post office and I have received amazing service from Royalmail. There was in the beginning a shortage in office supplies such as printer cartridges and paper. But all these can be overcome by being organised and most importantly working with customers to set expectations due to longer handling and delivery timescales."


Conclusion
The lockdown came quick and fast leaving no time to prepare. It serves as a reminder that for businesses big and small none of us can predict the future.

What has been a disastrous time for many has seen some unexpected industries leading the charge. Companies have little control, it's all down to the consumer, the power is in their hands. As small businesses battle on to operate during unprecedented circumstances, they have proved that even in the toughest of times they can still perform. And to return the economy it maybe the continuation of the smaller businesses that will continue to have the greatest impact.