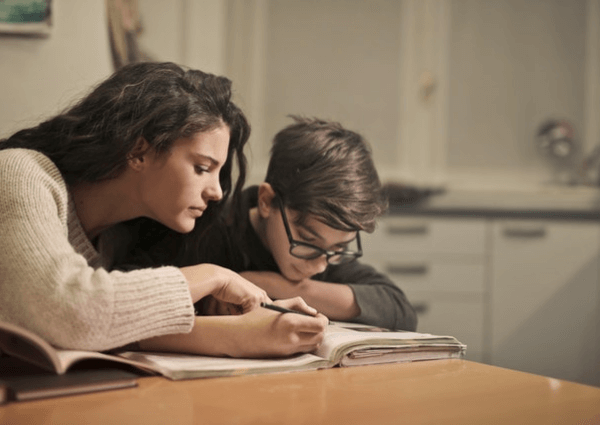 How to mirror the primary school day into your work routine
June 15, 2020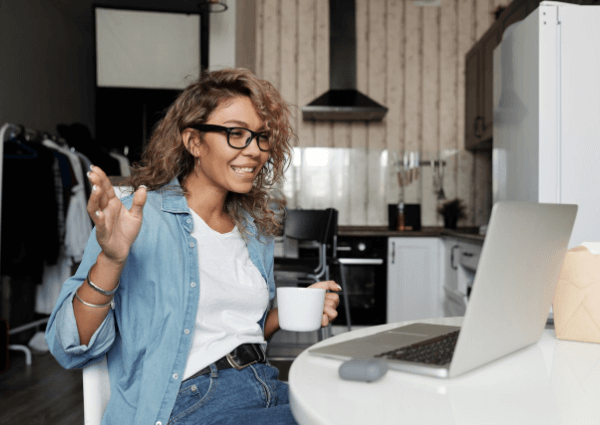 How lockdown changed the nation and which achievements to carry forward
July 27, 2020
New times presents new working opportunities
Coming out of lockdown
Following the covid-19 pandemic you may find yourself in an uncertain place, one very different from where you were four months ago before the commencement of lockdown. You might find you are still employed but currently under furlough, feeling nervous about returning to work or you may have received devastating news that you no longer have a job.

With the world looking different the above scenarios are now a common reality. Livelihoods have been disrupted, turned up side down and in some cases devastated.

Our immediate response is to head into a state of fear, one which breeds self-pity, anxiety, dread and does nothing to abate the situation. If you are currently in this position just know it is a perfectly normal reaction. However, to truly deal with the future you need to find a way to overcome the fear, pick yourself up and look ahead answering the question of what now.


What have you learned from lockdown?
During the three months of isolation many have spent time in different states, the most common being denial, worry, disbelief, anger and bewilderment. Whereas others have been positive, hopeful and resilient. However, you dealt with it one thing is granted the world has changed and so have you.

There are many lessons to have learned

1. The world is unpredictable.
2. No one's future is ever set.
3. Businesses big and small are vulnerable.
4. No amount of preparation can cater for every foreseeable situation.
5. You are more able to cope in difficult times.
6. When it comes to the basic things in life, safety, security and love are what matters.

With this in mind the above is not meant to sound negative, rather the opposite. By taking these thoughts into consideration our perspective changes, helping to focus on the present creating a clear pathway forward.


What are my options?
Before diving in, use the circumstances to consider your options and what you want to do. Most of us need a push when it comes to making changes in our lives and this could serve as that rare opportunity.

Carry on – remain on furlough and wait for the outcome. Being furloughed can be stressful and you are still not granted your current job will be available. If you have a business you may wish to plough on, overcoming hurdles and tailoring your company to meet the new rules.

Find a similar job - you may decide it's time to look elsewhere but would feel more comfortable continuing in the same line of work and sticking with what you already know. This will make your transition into your next role easier.

Change of direction - many of us get pigeon holed into roles and assume we can't change direction, that we will become stuck for life in the same job. But this is not the case, we all have transferable skills so look for roles that suits what you are capable of doing.

Promotion - you might have been dragging your feet in your old role and now feel the time is right to step up. This option may find you earning more money and offer better career progression than before lockdown.

Retrain – consider switching careers to enter into a different field all together. Look at the options of going back to school or to retrain. You might even want to consider a scheme where you can get on the job training paid for by the company.

Start a business - have you ever aspired to becoming your own boss, there is no better time to do it. Startup's spring from hobbies, interests and ideas. With many businesses in administration because of the pandemic you might find bigger gaps in the market to plug your ideas.

Combination - you could opt for a mix of the above depending on what you are trying to achieve. E.g. find a part time job to cover the bills whilst you are studying or starting your own business.


Promoting yourself
Of course if you opt for a change in employment you will need to update your CV. Times have moved on in terms of the recruitment process but the CV has remained a consistent tool.

• Spend time researching tips on how to help make your CV work for you. It is now more important than ever to ensure you stand out from the crowd.
• Don't assume one CV fits all. You need to tailor it to suit the needs of the role and will therefore need different variations.
• Always add a covering letter as this gives you extra room to explain more about you and what you can bring to the role.
• Utilise online job boards and social media channels like LinkedIn. Not all job boards have genuine roles, if you see one head over to the recruiters page to check it is available before applying.
• At the top of your CV add a personal statement, utilise this space to promote yourself. Think of it like an elevator pitch, how would you sell yourself in 60 seconds.
• Update your linked profile using keywords applicable to the job. Recruiters use these terms to carry out searches when looking for candidates matching roles.
• Reach out to your network. Never underestimate the power of utilising the people you know. Chances are they might be aware of roles that could be suitable.


Starting a business
You may have witnessed first hand how working from home or remote working doesn't stop you from getting the job done. And you may be now seriously considering going it alone and starting your own business. You might already have an idea. Never assume that there isn't an opportunity even in a saturated market. Its all about utilising what you have and what you know.

If you want to work as a freelancer create your own website. There are lots of great easy to use web building tools available and some are free. It doesn't take a lot of money and could be a great way to get your feet wet and promote your skills.

In most local areas you will find places known as serviced offices. These can serve as great options to network, working alongside likeminded people who are in the same boat as you. The possibilities are endless from paying for permanent space, getting a registered address, or utilising office facilities that don't cost the earth.


Conclusion
Rather than seeing the current situation as a negative, reverse your thinking and see it as an opportunity to do something new. Most of us get comfortable in job roles and often need to be forced into starting fresh, see this as your time to spread your wings.

Seriously think about what you really want to do, ask yourself if the skies the limit how high do you want to go. Once you have assessed your situation head out there, and promote yourself and your ideas. In years to come you may look back and be grateful you had the chance to start again.