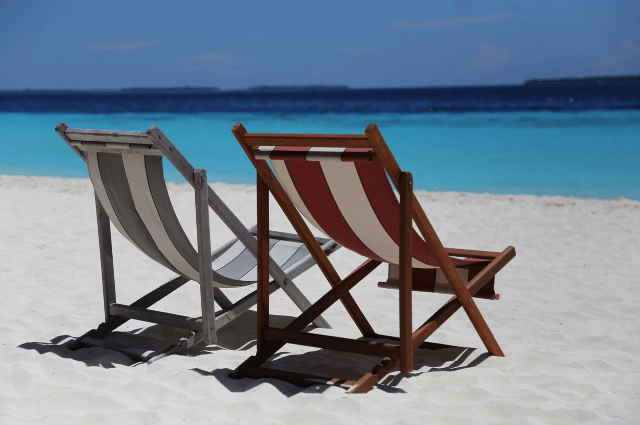 How to mitigate the effects of the summer holidays on your business
July 30, 2019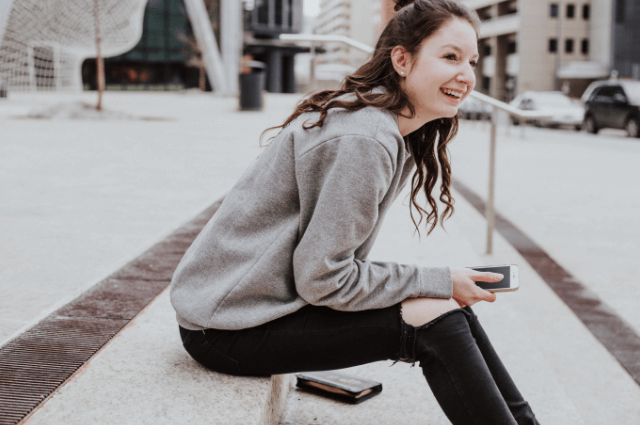 Life is not dictated by a set of exam results
August 26, 2019
Special Focus: Overcoming challenges to achieve working success with kids in toe
Challenging Summer
As a working parent filling the days when schools are out brings about a significant dynamic shift in your normal daytime routine. This relatively small amount of time, and let's be honest it is only around 7 weeks, somehow plays complete havoc with our lives.

One of the biggest challenges you'll face is how to juggle both working and spending time with your children regardless of whether you work from home or in an office. It's not a case of thinking that just because you are shattered from the exhaustive school runs, endless pickups and drop offs, that your children are to.

They might appear that way at the beginning and be up for chilling out but don't expect that to last beyond the first few days. As the holidays progress they will soon get bored and that's when the real challenge begins.


Challenging Boredom
The boredom translates into irritation, frustration, whinges and whining. You'll hear screams of pads losing battery percentages, chargers not working, having nothing to do and of course never-ending moans about being hungry.

The fact is your children are in a time lost continuum. Their usual well-oiled daily structure is crushed and all of a sudden, the days feel endless. They look to you as they do their teachers, waiting for you to set the day, to lead them towards the school bell. But there isn't a bell or a specific routine you can apply and no matter how hard you try to keep everyone happy; you will fail.

Nothing will be good enough. Stay home, go out, take them away on holiday, day trips, weekends away, attempts to turn them into craft masters or trying to keep them within strict 'limited screen time', you are in a constant battle. And it's not just with them but with your work and yourself.


Challenging Work
Your own mentality is challenged. You long for the previously detestable school term hours, the weird timings of 8.45 to 3.15 where you can have at least six hours to yourself, to get your head down and get work done. You long for a length of time where you can focus and feel like you are moving forward, meeting deadlines and doing a good job.

Only working parents will understand or comprehend just how hellish this can be. And unless we, as the adults in the family take charge, the experience will drag on, get more out of control, and will ultimately lead us into dreading the words 'summer holidays.'

So how do you take charge, how can you ensure that for some of the time at least you'll have fun, spend time together whilst having valuable time out periods for quiet reflection and try to enjoy the time as a family.


Challenging Parenthood
The best piece of advice any parent needs to hear is that regardless of what plans you prepare for your children you must remove from your mind that you are a bad parent. All of us at some point will feel like we aren't spending enough quality time with our kids. Guilty that we aren't present in the moment when they are sharing their architectural tour of their latest Minecraft worlds. Or that we didn't find time to add in enough educational value.

To get on, we need to get over it. No parent spends every waking hour grossly interested in their child's lives, it's not possible. So, quit thinking you are a super parent and instead try and live up to the reality of doing the best you can. So, whether you keep them at home, pay for childcare, enrol them in activity classes or you send them to day-care, it's OK.


Challenging Tactics
Your children need a balance as much as you do. And remember you are in fact deeply privileged, especially if you are a parent who can work from home. You have more options; you don't need to juggle office hours or add commuting times to your day. Instead you can do both, and regardless of your situation it's a case of learning on the job and by that we mean both jobs, worker and parent.

Here's a list of some of the tactics that help:

1. Don't treat the summer holidays like a regular work day by cramming in the usual office hours, it doesn't work. You will only become frustrated at the slow pace and the lack of progress. Instead factor in smaller blocks of time to work.

2. Don't just work and work, try to spend quality time with them. Take time out to watch a movie or play a game. It keeps them entertained and makes you feel better, seriously it works.

3. Work longer hours one day and none the next. This may work. Tell them if they let you get work done today you can all have fun tomorrow. But don't promise what you don't intend to keep.

4. Eat meals together. And if they are old enough involve them in the cooking or preparation. For younger kids, setting the table is a good start. This way you spend time together doing something that has to be done.

5. As parents we eagerly await with anticipation for the first calling of 'mummy' or 'daddy' to leave their little lips but after hearing it 25 times in one day can instead cause a headache. Try to tell them to come to you rather than shouting.

6. Kids come with an auto volume of high. The more you tell them to be quiet the louder they become. Wear head phones to mute out the noise and to avoid distractions when you are trying to get your head in work details.

7. Don't pay them to be quiet. Blackmail, doesn't work. Its sets an expensive precedent that you don't want, it will end up costing you more, kids are very astute. Try asking them to give you time and say that together you can do something in an hour, or 10 minutes if that's too long.

8. Get them involved in your work. Depending on the type of work you do there might be an opportunity to involve them. Even at Primary school level business parents are often encouraged to come in, talk about what they do work wise to inspire the children.

9. Try getting them to sleep early by starting the bedtime routine earlier. This however can prove to be futile if they can tell the time. Give warnings instead and provide them with quiet time before they go to sleep. No pads, perhaps a book.

10. The more time you spend with them the clingier they get and the more irritated you will become with each other. Take time outs, regardless of the number of people in the house all go to separate rooms to chill out.

11. Give yourself time to work by yourself, arrange playdates, ask family to help out, swap days with other parents, try a play scheme or day school. And if you have a partner work together by taking alternative days off.

12. Children need to be heard. Talk honestly to them by inviting then into the planning. Ask them what they would like to do. Obviously not all their requests will come to fruition, but try to compromise where possible. Remember it's their summer too.


Conclusion
Let's be honest not all of it works and it really is a case of taking each block of 24 hours as it comes. It's sad to say that many working parents feel like they have no other option but to grit their teeth, sit and wait it out until school starts again.

Don't let this be you, it doesn't have to be that way. Instead take the lead and plan the summer. And as you reach the half way point, and if you're still pulling your hair out, try a different tact. There is no such thing as the perfect summer, the weather forecast alone shows us that. It may take a few attempts to get a routine that works for you and your family.

And remember having children is a blessing, being a parent is a gift, and being self-employed or a working parent is a choice. You don't need to choose one over the other. It really is possible to do both at the same time and with a smile on your face. No matter how far you are into the summer holidays start creating happy memories today.