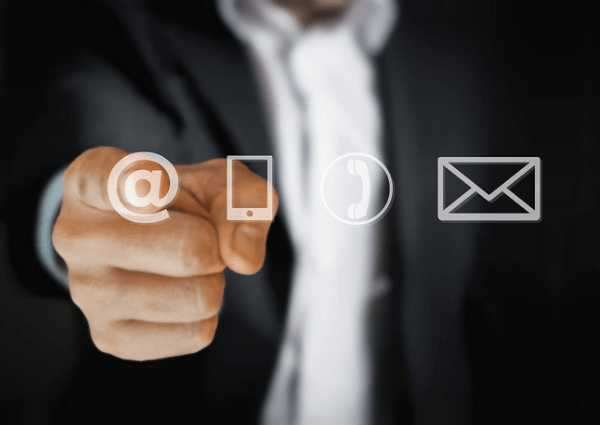 Using emails is a crucial element of digital technology
February 16, 2021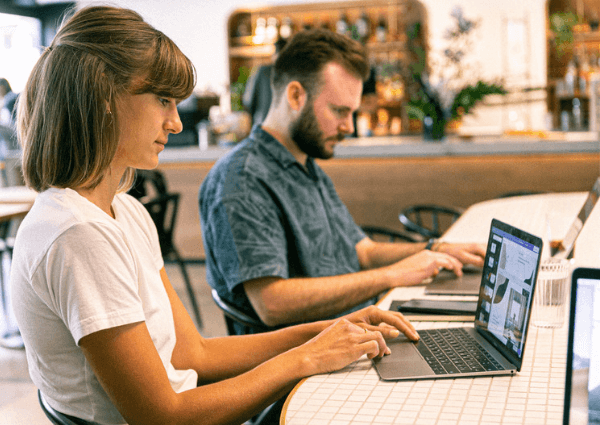 Future ways for employees to work
March 16, 2021
Reorganise your business by appointing a Non Executive Director
Not letting go
Starting a business isn't just about getting your idea out to the masses, it's about growing a sustainable company, one which turns sales into profits and has a viable future. The concept is just the beginning and when customers come pouring in daily operational concerns can easily over shadow elements required for longevity. Areas such as setting goals, prioritising, strategising and managing risk.

Most entrepreneurs will be the first to admit they enjoy the haphazard side of business. Remaining in the trenches, getting their hands dirty, putting out fires and solving problems adds to the excitement. They feel the need to be in control of every aspect, that without them peering over the shoulders of their managers and staff the company would fail to operate successfully. But they remain in the mire at the detriment of the business, leaving a gaping hole at the top with no one steering the direction of the ship.

It's at this point when business owners tend to flag, the company enters into a world of confusion and begins to consume itself from the inside out. Resources, money, customers all become a big hassle leading the business into troubled waters where it slowly begins to unravel. The last thing any business owner wants to admit is that they have lost control and sight of where their company is headed.


So what options are on offer?
There are 3 routes a business owner can take to ensure their business has a future:

1. Align strategy in order to re-establish and ignite their passion until they potentially run the course and are either out of ideas or simply burnt out. Upon losing interest they can opt to sell, handing over the reins to someone else who may be able to salvage and prolong its shelf life. This decision does not come without it challenges and often leaves the business owner with a either a sense of relief or failure.

2. Proceed with spreading themselves thinly but use a large portion of the budget to appoint a permanent CEO or a deputy. This route may help to shoulder the burden of decision making and the overall responsibility, two heads are effectively better than one. However, the down fall can often leave the current business owner in constant state of anxiety wondering if they will be replaced by the newer, fresher minded individual now seated around the board table.

3. Continue with the daily routine having mastered the art of multi-tasking and allocate a smaller chunk of the budget to bring in outside help, an experienced individual who can work on a case by case or project basis. Someone who has no interest in joining the company full-time but has a clear head for business. Today this role is known as a Non Executive Director and if utilised correctly can be of great use to a dysfunctional company with big decisions to make.


What is a Non Executive Director?
The term non executive director (NED) is not new to the business world, particularly in the areas of finance, banking and technology. In the last decade this unique role has diversified across all sectors creating an elite group of specialists with extensive experience currently operating as mentors, influencers, leaders and consultants. They come to the table prepared and willing to impart their extensive knowledge for a fee.

Whilst the role has remained much the same, NEDs are no longer just founded from CEO corporate stock. They are now typically comprised of individuals with established track records of growing companies from the ground up. They are likeminded individuals of all ages who have ridden the ebbs and flows of business life and hold a wealth of valuable insights. Common traits include strategic thinkers, self-reliance, demonstrators of bold risk tolerance, confidence and expressive communicators who are unafraid to get their point across. All of which can be extremely beneficial in supporting and teaching the future leaders of small business.


What do they do?
The title pretty much speaks for itself. NEDs assume the role of an executive working on a consultant basis, they are a member of the board but not the executive team. They oversee top-level management, providing guidance and are essentially involved in shaping policy for sensitive issues such as pay, staffing concerns and governance.

Their impartiality enables them to see areas which need re-organising or restructuring, putting proposals on the table which may be disliked by stakeholders but will ultimately move the business forward overcoming its existing challenges. This role is increasingly important today, as business owners attempt to navigate the route out of the current economic climate.


Why does this work?
NEDs typically work 25 days a year, bringing an abundance of knowledge and skills to the board room without having to become a permanent member of the executive team. They assume the role on a contract basis making this a cost effective and controllable partnership. Considered as outsiders with permission to look inside, they are entrusted with sensitive information pertaining to the business and are legally responsible for the advice they provide.

This can be an attractive offering for a small business presenting tremendous opportunities to learn from a top-level advisor who remains clear headed and not shrouded by the baggage of the company's past. They have no intention of assuming the role full time nor do they want to be back in the trenches dealing with petty squabbles and political fights. They sit comfortably at the top, offering insights and proposing business strategies.


How to find one?
NEDs are extremely good at networking with impressive profiles and an excellent bank of social connections from all walks of life, new and old. They mainly hang out on social media, in particularly Linkedin where they are actively involved writing in-depth articles and participating in topic trending discussions.

Linkedin alone has 1.5 million people citing non executive director in their titles, covering all aspects of business from education, healthcare, manufacturing to marketing, HR and sales. To narrow the search simply add the business sector or function to find your new set of eyes and ears. Google research also uncovers specialist firms where this calibre of consultants can meet to hone their skills, attend events, share ideas with other professionals and find their next contract.


Conclusion
The decision to open up your company to an outsider is a difficult one. You may feel this is needed because you are incapable of managing your own business. This is not the case. Many appoint non executive directors to provide an independent point of view not obtained by someone working closely to the detail and whose passion might hinder their ability to make high level decisions.

As the market continues to churn out a varied supply of start-ups and established small businesses, the trend of appointing a NED is set to evolve. We are already seeing a surge of non execs springing up across all sectors creating a bank of elite personnel who carry a wealth of knowledge and skills.

This cost saving and effective route has the power to inject a level of perspective which could upturn a disorganised company. And whilst those who already have the knowledge and wisdom continue to act as a teaching resource, one day you as the student might wish to become the business teacher of the future.