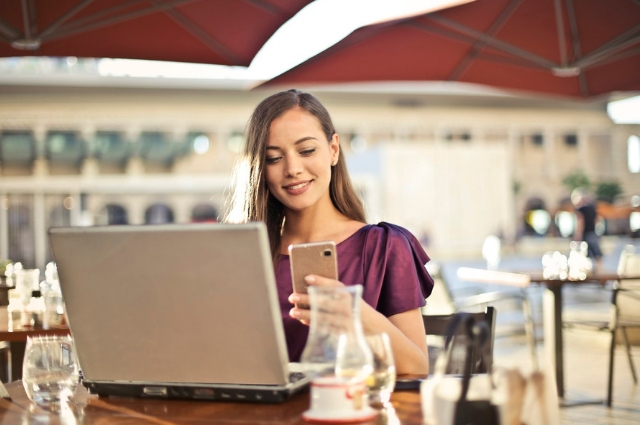 13 ways to use picture quotes in your business marketing
October 10, 2018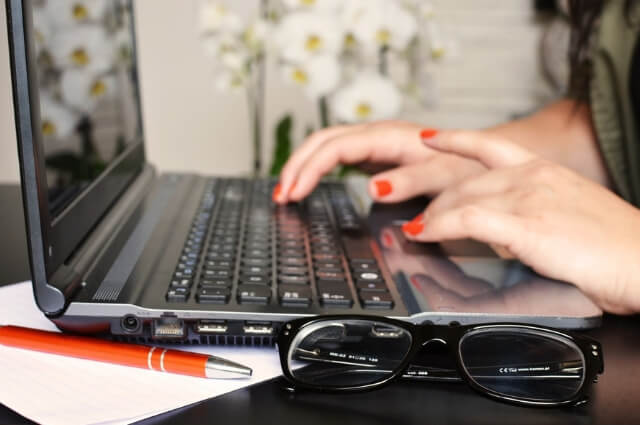 11 ways to keep your blog content relevant
November 14, 2018
8 ways for small businesses to encourage staff to recycle
Small versus big business
Did you know that McDonald's recycles used cooking oil into biodiesel which gets used in their trucks? Or that Ask has stopped supplying straws as they don't use plastics in their restaurants. These are just two of the examples that have cropped up this week.

It does beg the question how much do people recycle in offices? Big businesses are more in the public eye and therefore have greater pressure applied on them to recycle all they can. But what about small businesses, they do seem to be somewhat left to their own devices on this issue. With the number of SME's increasing year on year shouldn't they too follow the example of big businesses and implement a recycling programme.


How easy is it to set up a recycle programme?
The quickest and easiest way is to search for a waste disposal contractor, one which is legitimate. You can check whether a company is licensed by searching on the Gov.uk website. When contacting a contractor, they will ask for your recycling requirements. This can prove to be a stumbling point, as you may not know what you need especially if this is your first time at recycling in your business. Don't be afraid to ask the contractor to come and do an appraisal of your office and to present you with a proposal of what you need.

The cost to recycle will depend on how much waste you have, the type and where your company is based. The contractor will give you a price, collection timings and payment terms. They should also provide you with the bins needed and instructions of what and how items should be recycled.


What can you recycle?
Aside from the obvious as in paper, businesses are often confused as to what can be recycled. For example, a piece of paper that has been used to mop up food spills or is covered in grease transferred from food, cannot be recycled. Instead this needs to go into the general waste disposal. Before you start ensure you fully understand the recycling process.

Below are 7 things that are typically recycled in an office:

1. Paper, cardboard, brochures, leaflets, flyers
2. Tins and cans
3. Plastic
4. Food waste
5. Electrical equipment
6. Printer Cartridges
7. Batteries

Some of the above elements need to be recycled under specific guidelines, these should be provided by your licensed waste contractor.


Encourage your team to recycle
Getting your team to use the recycling programme may not be as easy as you think. Here are 8 ways to encourage them:

1. When deciding to implement a waste and recycling programme within the office ask your employees what they think of the idea. The programme will only work if you get buy in from all members of your team. The best way is to listen to their thoughts and take on board their comments. If they feel valued, then they will be more likely to get involved.
2. Ensure that all senior managers are taking recycling seriously that way it will penetrate quicker throughout the business.
3. Remove waste paper bins often placed under desks, this will force staff to get up and go to the relevant place to recycle the specific items properly.
4. Place recycling bins in obvious areas. E.g. cans, plastics bins, and food waste in the kitchen. Paper and cardboard bins next to the photocopier.
5. Appoint a member of the team to oversee the recycling policy. Ensure they receive training and can communicate necessary changes throughout the business.
6. Place posters around the office so that everyone knows what they should be recycling. Add the programme guidelines to the staff handbook.
7. Educate your staff about the negative use of landfills on the environment, compared to the positive effects of recycling.
8. Discuss other ways with staff to keep the office green. E.g. Shutting down computers rather than leaving them on standby, turning off the lights and using the natural light, donating plastic bottle tops to charities and think before you print policy.


Be proud to recycle
Going green today is a big plus for your company. Just because you are a small business doesn't mean you should shy away from the responsibility of recycling. This is something you should be proud of, it shows you care and that you are making every effort possible to safeguard the planet. It is also something your customers may find appealing so don't be afraid to mention this on your website or within your social media marketing.