A Christmas Card from Halcyon Offices
December 21, 2017

What is GDPR & how will it affect your small business?
January 15, 2018
We take a look back at some of our highlights of 2017.
2017 has been a busy year for Halcyon Offices! From welcoming literary tours to introducing new staff members, it has certainly been a year to remember.

Our Directors were crowned Offshore Powerboat Champions at the World's most prestigious race in Cowes and we cheered on both elite and amateur cyclists on the Prudential RideLondon Race as they raced past our doors at Wesley House and Thorncroft Manor in Leatherhead, Surrey.

Halcyon also celebrated 15 years in business with an evening of al-fresco food and jazz music for our customers and staff. Towards the end of the year, we had also doubled our number of Virtual Office customers, largely due to the success and convenience of The Boardroom WiFi Lounge and café and the growing number of small businesses and start-ups locally who are looking for a flexible office solution.

Here, we look back at some of our highlights from the year as we set our sights to 2018!


Spring
• Halcyon welcomed several new staff members during 2017 as our business continues to grow. The New Year saw us introducing introducing Carmela and Ana to the team with Michelle, Mark and Kiera joining us later in the year.
• Halcyon attended the Huntington Business Fair which is organised by the Cambridgeshire Chambers of Commerce, in partnership with the Federation of Small Business. The fair is the largest free networking event in Huntingdonshire and we enjoyed meeting many of the 600 visitors from local businesses.
• Halcyon's Thorncroft Manor were delighted to welcome the Jane Austen Literary Tour. We are very proud of our buildings' heritage at Halcyon. Thorncroft Manor has great historical significance and many scholars believe the Estate is the original inspiration for the home of the Woodhouses, Hartfield, in Emma by Jane Austen.

Summer
• Halcyon Offices hosted a fascinating seminar by 3DV exploring the 'Dark Side of Personality in the Workplace' which was held in the Debating Chamber at Wesley House, Leatherhead. Delegates learned more about how personality traits can affect an individual, team dynamic or company reputation and how this can ultimately lead to making better hiring decisions.
• Halcyon cheer on both elite and amateur cyclists as they race past Wesley House and Thorncroft Manor in Prudential RideLondon.
• Halcyon Offices' Owners, James Sheppard and Miles Dobson, win the Cowes Torquay Cowes Offshore Powerboat Race (CTC). Their Ilmor-powered Halcyon Connect boat tackled the gruelling 200-mile course crossing the line with an elapsed time of 2 hours 35 minutes 58 seconds and reaching average speeds of 84.03mph.

---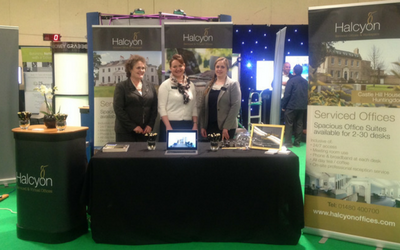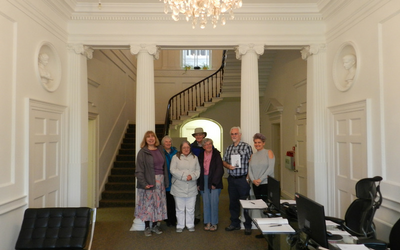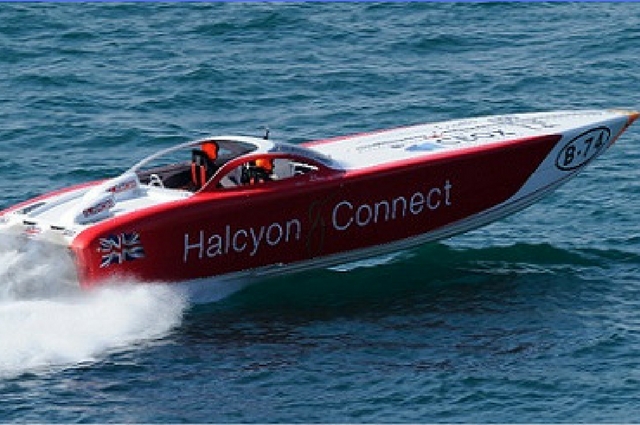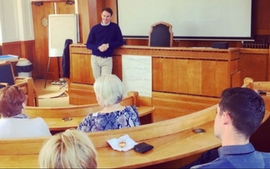 ---
Autumn
• Halcyon Offices celebrated 15 years of business with a Hog Roast and Jazz event. The evening was held in the beautiful grounds at Thorncroft Manor with a delicious Hog Roast provided by Surrey Hills Hog Roast and entertainment from the Jazz Band 'Night and Day'. Employees, customers and suppliers all came together to enjoy a fun-filled evening marking this important milestone.
• Wesley House welcomes visitors as part of the UK-wide Heritage Open Days.

Winter
• Halcyon Community took part in the World's Biggest Coffee Morning to raise awareness for Macmillan Cancer Support. With cakes baked and raffle prizes kindly donated by local companies and Halcyon customers, a coffee morning was held at Connect House, Leatherhead and together we raised a total of £1,045 for the charity.
• Halcyon have doubled the number of Virtual Office clients largely due to the popularity of our Meeting Rooms and the WiFi Lounge at Thorncroft Manor, where our customers can meet clients in a professional yet informal setting.
• Halcyon celebrate a successful year with a Christmas Party at Mercedes Benz World and client drinks at Castle Hill House and Thorncroft Manor.