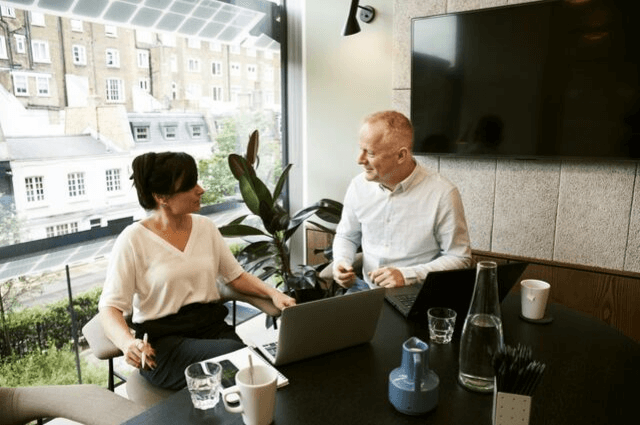 11 simple rules of etiquette when working in a shared workspace
October 7, 2019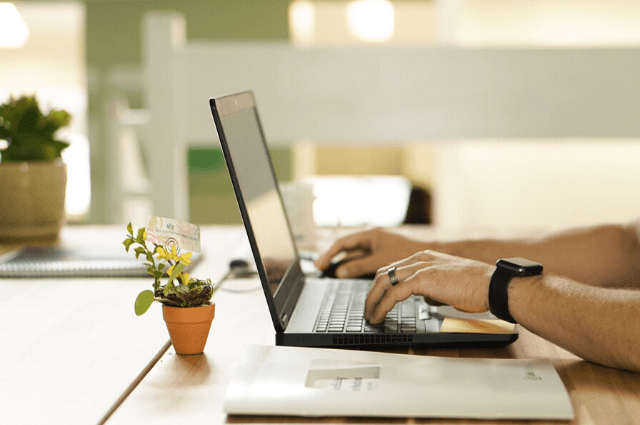 How flexible working and flexible workspace goes hand in hand
October 31, 2019
Halloween spooky figures and tricky treats
Samhain
With another season of Halloween just around the corner the market is in full swing. Shops, supermarkets and online retailers are all set to make a profit during the third largest event of the year. The festival once known as Samhain has created a goulish night to enjoy.

Businesses can get in on the fun by letting staff dress up on the day. The opportunity can be turned into a charity event, with workers paying a small fee for taking part. Pictures or videos can be taken of the workplace and shared across social media pages to show the fun side of a company.


Facts and figures
The numbers speak for themselves as spending trends continue to grow year on year in the UK, with more than half of the population choosing to celebrate the festival.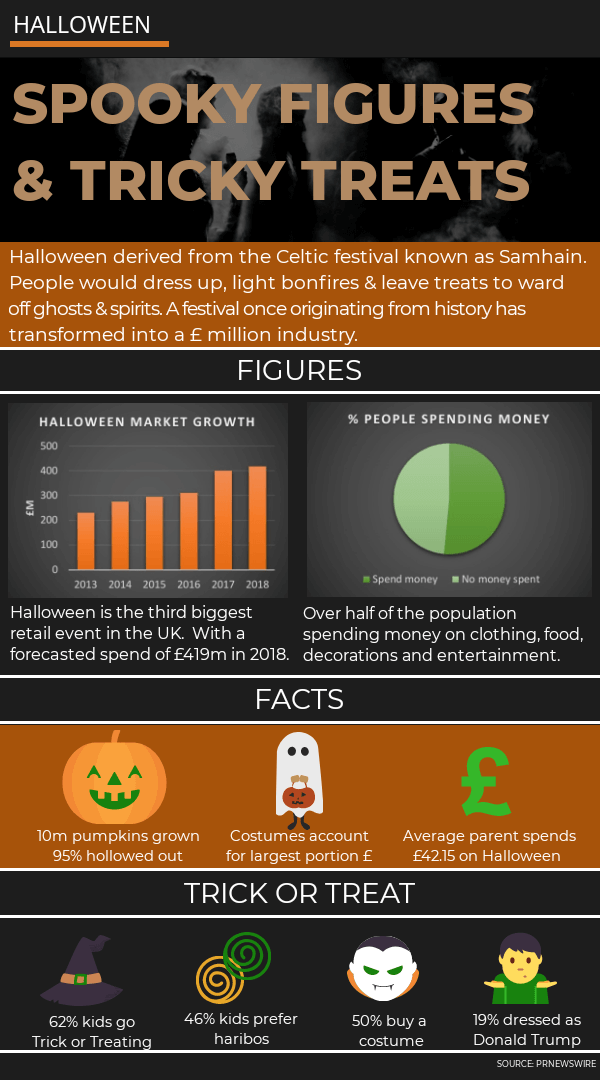 Conclusion
Halloween is no longer a festival for kids, both parents and millennials are spending more on costumes and hosting parties. But not everyone likes the night of warding off the demons. With just under half of the UK population choosing to turn the lights off and hide behind the curtains.

Leaving the rest of the UK to enjoy the night dressing as ghosts, Dracula, and even Donald Trump. It's worth noting that as you get all dressed up and head outside only approach a house that is either decorated or has a pumpkin outside. Take a bucket for the treats and give back by handing out candy from your own house.

One thing is for sure and if only for one night, its a big one for businesses but a spooktacular evening of fun for families.