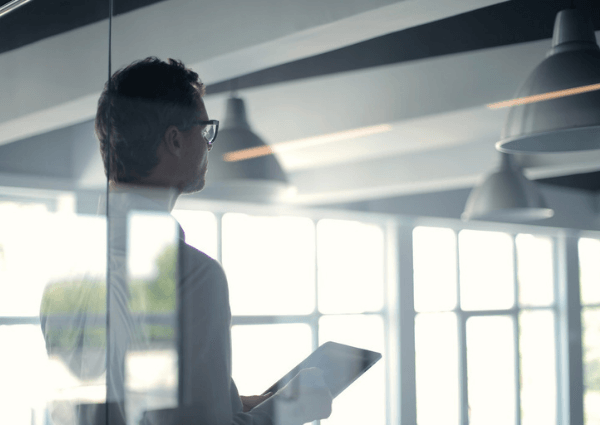 Building a sustainable business future
March 31, 2022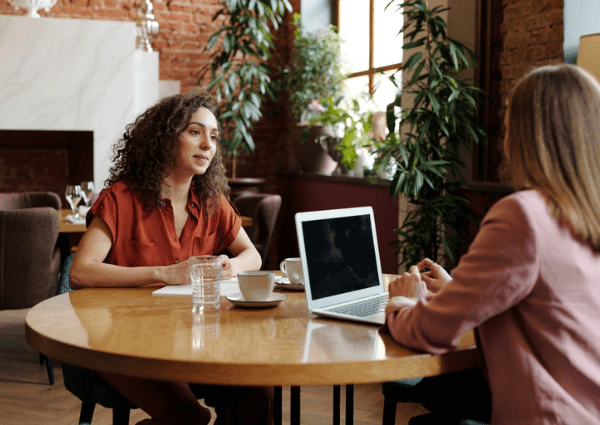 The benefits of hiring a boomerang employee
May 5, 2022
How can self-employed workers switch off at the weekend?
Benefits of being the boss
As we return to work after a four-day break, how many of you spent time working? Shutting off and downing tools can be a real issue especially when working for yourself and whilst there are many great benefits of being self employed learning to stop is one of the hardest.

Flexibility, being your own boss, making your own decisions, setting your own wage, all are worthy reasons why people choose to work for themselves. But unfortunately, it's not always plain sailing. Over working, burn out and being unable to switch off can really affect your business. And if your office is based at home, it's even easier to just keep on working.

This pattern may seem innocent at first as you are rightfully busy growing your business juggling both home and work. But if prolonged the once enjoyed self employed practice can easily take over your life.


Why downtime is important?
It's common knowledge that a busy person is not always productive. We often chase our tails due to poor time management skills and with no idea how to set priorities. And instead of being efficient workers we shrink into disorganisation and chaos.

Rest periods are so important and with the cost of living rising to unprecedented levels a relaxing holiday may not be on the cards. Therefore, we have to find more practical ways to completely shut off and unwind. Suddenly the weekends become more important a cost-free chance to down tools, close off apps and stop thinking about work.

However, whilst the concept of stepping away is undeniable in reality the idea of spending two days without doing something work related is a lot harder than it sounds. Primarily this is due to an abundance of reminders both physical and mental. Phones, laptops, tablets are easy distractions and whilst these can be switched off its not so easy to do the same with our brains. We struggle to contemplate that without sufficient breaks our business stops being a dream come true as we fall into dangerous behaviours of becoming a workaholic.

Here are 4 simple ways in which to transform your working life:


Don't check your phone
Mobile phones offer every business owner a lifeline, a small device which sits in the palm of your hand and the perfect way to keep up to speed on your business. Whether you're on the move or working at home it's constantly beeping away demanding your attention. A device designed for portable ease of use becomes almost impossible to put down or leave home without it. Emails, social media, follower count and apps all work in real time which is why they are great ways to communicate. But to stand a chance of peace we must learn to mute them.

If you can't trust yourself not to use your phone to check work related matters, then it's a good idea to have a separate device for personal and business. That way you can still stay connected with friends and family without the urge to turn to work. The market is flooded with great deals so it's an affordable device to replicate.


Ending well on Friday
A great weekend often hinges on how we left off the working week. If tasks remain uncompleted, they consume our thoughts. Therefore, it makes sense to end Friday bringing as many goals as possible to a formal close before switching off the computer and starting afresh on Monday.

However, to clear your head as you go into the weekend set out priorities for the following week by jotting down outstanding tasks on a Friday. Leaving this to Monday only serves to keep you unnecessarily occupied carrying around worries and stresses that could have been easily avoided. Organisation is the key which is why project management is such a useful skill to have as a business owner, learning to tackle the hardest tasks first and being sure to leave extra time in case they over run.


Make plans but not too many
Having something to look forward to over the weekend can give your mind a real boost. It creates a sense of excitement, an uplifting increase in energy which spurs you on and makes you more productive during the week.

However, there is a but don't overload your time from Saturday morning to Sunday night without having time to relax. It's important to spend time by yourself to watch a film, go for a walk, book a meal at your favourite restaurant, or treat yourself to something nice. And to make sure you are ready for Monday try to get an early night on Sunday.


Closing off your mind
Unfortunately, unlike mobile phones switching off your thinking is not so easy. The only way is to train our brains to always focus on the present. Fear and depression are known to occur by spending too much time reminiscing or looking way too far into the future worrying about problems which haven't happened yet. This is where mindfulness, meditation and exercise can be of real help.

Find a comfortable place to sit away from distractions and concentrate on your surroundings stopping your mind from wandering. If this doesn't work try a different tact sign up to a gym class, work on your garden or go for a walk do anything you enjoy which takes you away from thinking about work.


Conclusion
When working for yourself it's very easy to keep going turning a 5-day week into 7 days. But this can very quickly lead to burn out which in time will make you less productive and more likely to become sick.

With our minds filled with business we fail to enjoy the little things that used to give us a lot of pleasure. We become irritable, agitated often barking at those around us because our attention is else where and the longer this continues the worse it gets.

In order to set yourself free for 48 hours you need to commit to what you are doing. This means turning off phones, notifications and having some real 'me' time. Let's face it no work weekends means just that and only that. Its not a lifetime ban as of course issues may arise which need your immediate attention. Life passes by quickly and there is more to it then just dedicating your time to making money and striving for success.