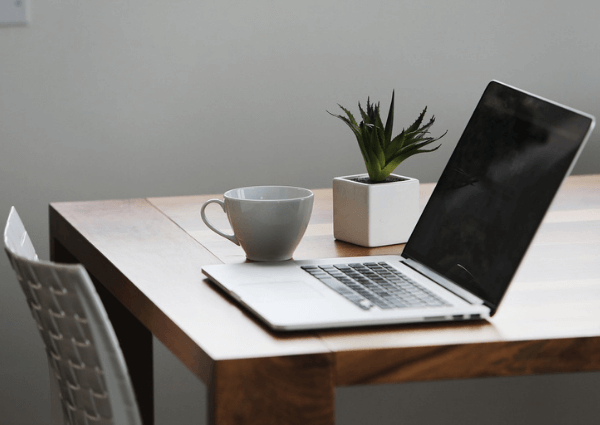 What you need for the perfect office environment?
March 15, 2022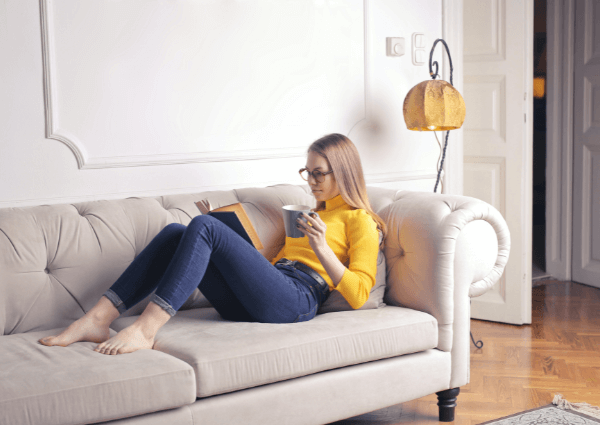 How can self-employed workers switch off at the weekend?
April 20, 2022
Building a sustainable business future
Sustainability
A top trending topic relates to sustainability, reducing our carbon footprints and being committed to going green. The government has laid bare its UK 2050 net zero target and whilst this may seem a long way off changes like these are gradual so the sooner, we begin the closer to the end goal we will become.

We all have a personal responsibility and by changing our attitudes, being mindful of what is required we can make an imprint into reducing our impacting behaviours. But the emphasis is mainly on businesses both big and small to put sufficient steps in place calculating their footprint and sourcing alternative methods to ultimately becoming a net zero business.


Understanding the issue
Climate change studies the effects of alterations in temperature and the weather system. Whilst shifts in these patterns are natural, humanity's use of fossil fuels is having a major impact causing high levels of CO2 or greenhouse gases to be released into the atmosphere. Year on year the earth's temperature is rising and the weather is getting more erratic bringing a whirlwind of chaos to the environment.

The pressure is on businesses especially corporates to set an example leading the charge to act responsibly to reduce their carbon footprint, meeting the governments net zero plan by 2050. And whilst this may seem a long way into the future unless our operational decisions and social actions are identified we won't be able to sustain enough of the balance required to keep climate change under control.

CO2 and methane are the two main greenhouse gases which companies omit when conducting operations through manufacturing, energy sources and transportation of products which are directly related to their business. However, there are also indirect issues relating to their supply chain which also needs to be addressed. By reviewing both direct and indirect outputs a calculation can be made equating to the number which needs to be offset to achieve net zero.


A greener future for all
Since the start of the pandemic worker preferences have changed drastically as more companies are enabling staff to work remotely. This shift means that business travel and overall commuting has been greatly reduced.

Whereas before the pandemic corporates and small business owners relied on physical methods of transportation including trains, cars, and planes to attend meetings, collaborate with colleagues and liaise with prospective clients. Now the common practice of travel has been replaced with video conferencing a digitally efficient and carbon free way to conduct normal business operations.

For those who work locally there is now the opportunity to walk or cycle. Not only is this good for the environment it is an effective way to get fit boosting overall wellbeing so is considered a win win scenario.

Plus, remote workers are less likely to become printing abusers thus reducing the impact on the environment. However, this welcomed stance may be more due to their lean and agile existence rather than their commitment to the planet. Being on the move means they conduct their business from their backpacks using electronic devices such as laptops and phones. They favour emails, SMS, and other business apps as their preferred method of communication rather than undergo unnecessary travel plans.


Corporate net zero
Firstly, let's review what corporates can do to reduce their footprint as its obvious to assume the bigger the business the larger the impact they will make. Here their size should be an advantage meaning they are likely to commit a sufficient financial outlay to pay for external consultants who specialise in creating carbon zero strategies incorporating implementation plans. And whilst this is an excellent starting point the emphasis is on the executive board to ensure these goals are translated into action.

This plan could include reviewing large-scaled areas relating to everything their business creates, touches, and omits both directly and indirectly offsetting against their footprint calculations. For example, companies with corporate fleets might choose to switch to electrical vehicles. Or they could opt to replace their energy output with renewables such as wind farms restoring their energy capabilities with cleaner emissions. Another possibility is to limit the need for global travel and use the savings to upgrade outdated legacy systems omitting higher levels of power to release greater efficiencies and digital capabilities.

Whilst these are obviously cost driven actions requiring a considerable output of capital there are also other considerations to weigh up such as reputation and competition. Part of their sales, marketing strategy and recruitment drive should encompass the benefits of being a successful sustainable business. Top talent and consumers are known to be attracted to companies who are pledging their commitment to net zero.

So, what about small businesses, how can they further reduce their footprint?


Small business net zero
Whilst small business owners may feel pressured into following in the footsteps of their bigger cousins it can become overwhelming. For starters SME's don't have access to the financial resources required to overhaul their operations so instead they need to work with what they have particularly taking care when choosing partnerships. A small start is still going to make an impact.

Firstly, small business owners need to a way to calculate their carbon footprint which is the total of greenhouse gases omitted over the lifecycle of a product. And whilst this sounds daunting much like writing a marketing or technology strategy there are plenty of tools available online to help.

Once the total of the footprint has been surmised it's time to start thinking about ways to reduce this overtime. This might include turning down the temperature on the thermometer if working at home therefore reducing the amount of CO2 emissions. Or switching off plugs connected to devices in standby mode and saving energy by working in natural light. Other methods could involve changing to renewable systems such as solar, recycling waste, plastics, and paper. Walking more often or cycling locally and becoming more reliant on digital business solutions.

By doing the above small business owners can begin to feel excited about their efforts. Sharing their plans on social media, getting teams members involved and keeping customers up to date on their sustainable operations. All can improve their business reputation, increase efficiencies, and attract new clients to their brand. Plus, there are financial opportunities and support from the government to encourage SME's to begin their journey to attaining net zero.


Conclusion
Burying our heads in the sand is no longer considered a viable option as the consequences are too great. First and foremost, we all have a personal responsibility whether we are in business or not.

In any case in order to fully understand the issues at stake we must all boost our knowledge as the better equipped we are the more likely we will put plans into action. It's easy to assume that a small business consisting of 1 to 9 employees can't make much of an impact but it's this mentality that needs to change and quickly.