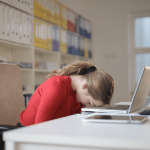 4 easy ways to create a procrastination free zone in the workplace
July 18, 2023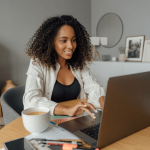 Crafting a standout blog in a saturated market
August 17, 2023
How to foster camaraderie with a remote team
Team Building
Engaging in enjoyable activities with your team serves as an excellent method to promote camaraderie, elevate spirits, and strengthen team dynamics. Team building exercises were certainly easier when staff all worked in a central location because employees were physically closer to each other, allowing for quick and easy coordination of activities. Face-to-face interactions facilitated better communication and immediate feedback, contributing to stronger team dynamics. Additionally, the shared office environment created more opportunities for team members to bond through common experiences and activities on a day-to-day basis.
Popular ideas included team challenges, trivia nights, going to the pub, bowling, attending comedy evenings and taking long lunches. All were utilised with one goal to strengthen the team and allow everyone to express their personality while enjoying each other's company away from the formal setting of the office.
Remote workers
With staff dispersed throughout the world, working remotely from home or utilising serviced offices, creating a team of workers who bond regularly might seem challenging. However, thanks to technological advancements and the prevalence of remote work, virtual team building exercises and tools have emerged.
These innovative approaches enable distributed teams to engage in team-building activities despite not being physically co-located. Although remote team building comes with some challenges, fostering camaraderie and strengthening team dynamics among remote teams is still achievable through thoughtful planning and creativity.

Appointing a member of the team to act as the team building liaison with specific duties relating to organising events where all team members can join in and have fun. This will ensure that opportunities are created on a regular basis boosting morale, engagement, and overall collaborative productivity.

Here are some ways to inject fun into the remote work environment:

1. Virtual Team Building Activities: Organise virtual team-building events such as online games, quizzes, virtual escape rooms, or team challenges to foster camaraderie and collaboration.

2. Casual Virtual Hangouts: Set up informal virtual hangout sessions where team members can chat, share hobbies, play online games, or simply have a casual conversation to build personal connections.
3. Celebrate Achievements: Acknowledge and celebrate team members achievements and milestones, whether it's work-related successes or personal accomplishments. Birthdays and work anniversaries are great ways to bring the team together while spotlighting individuals.
4. Virtual Coffee Break: Encourage team members to have virtual breakfast time outs or coffee breaks where they can relax, socialise online and bond over a cup of coffee.
5. Virtual Team Lunches: Schedule occasional virtual team lunches where everyone orders food from their favourite local restaurant and eats together online.
6. Show and Tell: Host a weekly or monthly session where team members can share interesting objects, hobbies, or experiences with the rest of the team. This fun method can encourage public speaking and improve communication skills.
Fostering team spirit
At Halcyon Offices, we promote the utilisation of our indoor and outdoor spaces to facilitate team bonding. Our prestigious Thorncroft Manor, surrounded by 15 acres of beautiful gardens, offers our clients the perfect backdrop for team BBQs, picnics, and various outdoor activities.
Summary
Remember that every team is unique, so tailor the activities to fit your team's preferences and interests. The key is to create a positive and enjoyable virtual work environment that fosters a strong sense of connection and camaraderie among team members.

Plus leverage these events as an excellent opportunity to boost your business's presence on social media by capturing pictures and videos that increase audience engagement. Sharing moments of your team enjoying themselves will showcase your company's personality and humanise your business, earning greater interaction from your audience.