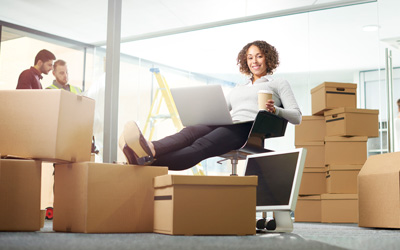 Are you considering an Office move?
October 19, 2016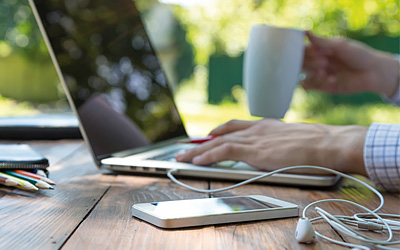 Virtual Office Solutions
January 12, 2017
Why creating an inspirational workspace is so important
Given that full-timers spend about 40 hours a week in an office (that's nearly a quarter of their time!) do you honestly have a workspace that inspires you or your staff to want to be there?
Not just a nice-to-have, a positive workplace environment makes complete business sense. In fact, studies have shown the crucial link between this and an employee's physical and mental well-being - and getting it right is key to increasing productivity.

Inspiring buildings not only promote creativity, they contribute to employees' sense of belonging and build morale.  Leading companies have long recognised the importance of investing in their workspace, with Google, Nike and Adobe among them.  Their well-thought out workspaces are a reflection of their company culture and have essentially become a big part of their brand identity.

Now small businesses can get in on the act too. Rather than having a soulless, bland office, consider opting for a quirky workspace or a converted historical building in calm, attractive surroundings with plants and greenery.

Halcyon has unique workspaces and meeting rooms available in heritage buildings without the hefty price tag you might expect. Fully-equipped with state-of-the-art facilities, properties include the beautiful 18th-Century Thorncroft Manor in Leatherhead, Surrey and the contemporary Manser Building on the same Thorncroft Estate.  With its award-winning, architectural design, Manser makes the most of natural light and outside space with 360° views through floor-to-ceiling glass walls to stunning landscaped surroundings.

But it's not just about being inspired by a beautiful building.  What's really catching on, is the benefit of being part of a business community, with other companies working within the same building or estate.  Entrepreneurs are realising that, while remote working has benefits, it also has downsides - with the reality that people interact and communicate better face to face. Serviced Offices provide a flexible workspace solution with the human interaction employees crave, in a supported environment with business services on hand. One where ideas can be shared more easily, with more potential for cross-marketing and networking with other local businesses.

Joe Grace, Director of Sterling Sales Recruitment, who uses Halycon's Serviced Offices values the combination: "Environment and atmosphere – a great place to run a business from."