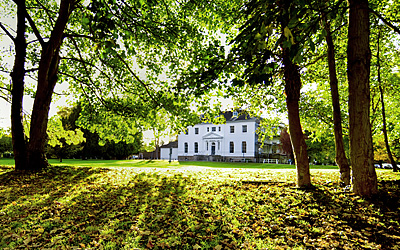 Why creating an inspirational workspace is so important
November 20, 2016
Are you considering an Office move?
Are you considering an office move? Perhaps you've outgrown your current workspace or you're coming to the end of your current lease? Maybe you need a location closer to your customers or to a wider talent pool? Or you want better amenities?
Whatever the reason for your move, the benefits far outweigh any perceived hassle. Not only can it enhance your brand image by sending a positive signal to your customers that you're a progressive and dynamic company, moving to a
better working environment
, can also motivate your employees. And exploring different options will make sure you're getting the best return on your investment.
Don't be put off by the idea of moving. It needn't be a headache if you put a clear plan in place. It's a great opportunity to review operational efficiencies and re-establish and improve your company culture.
If company growth is fuelling the move, just make sure you choose a location with the flexibility for your business to expand further.
So how do you plan a stress-free move?
10 steps to a smooth move  
Nominate a project leader to plan, budget and oversee the move
Involve staff and ask for their input – communicate the reasons, benefits and timeline of the move
Identify and secure your new office location and package
Give notice at your current location
Assess current operational structure, look at ways to improve operations and clear out hardware and stock
Make a floor plan of your new office space. Where are the power points? Where will your team sit? How will you use the space? Consider 'relax', 'think' and 'communicate' zones
Look for suitable office removals. A 'man in a van' may be cost-effective but might not be covered by business insurers
Time the actual move during a naturally quiet period
Communicate the move to insurers, tech providers, clients and customers
Host a celebration of your milestone for employees and customers. Company growth is a great marketing opportunity!
Halcyon provide bespoke office solutions for small businesses with the flexibility to grow and adapt. With Serviced Offices in Leatherhead, Surrey and other prime locations, you can benefit from transparent pricing and all-inclusive packages with no hidden costs.