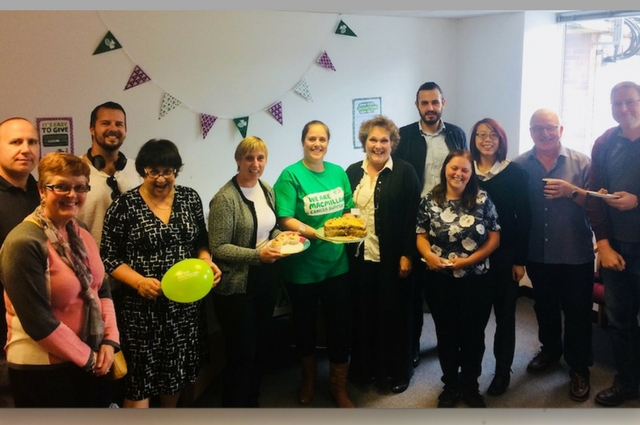 Halcyon Community take part in the World's Biggest Coffee Morning
October 3, 2017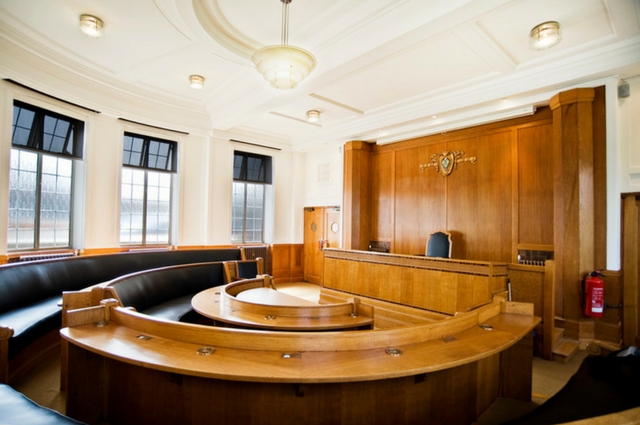 5 Reasons why hosting a Seminar is good for business
November 20, 2017
Halcyon's Top 5 Most Unusual Workplaces
From pirate ships to haunted hotels, Halcyon investigate some of the most weird and wonderful workspaces around the world.
Studies have shown that a stimulating working environment can help to increase productivity. Couple this with advances in mobile technology and you open up a plethora of interesting workplace solutions.


Retro Boats to Themed Gondolas
Workspace-sharing website Vrumi offers users a wide variety of locations available to hire, with current listings ranging from a private dining room in Notting Hill to a retro barge moored just outside Little Venice to a pond-side cabin for 10 in Enfield! Many larger corporates are also embracing this trend with PR giant Ogilvy & Mather adopting a carnival themed design at their offices in China, where workers can enjoy giant Nutcrackers and merry-go-round horses suspended from ceilings. Google's Zurich base offers themed gondolas for team meetings alongside break-out spaces where employees can sing, dance, enjoy a massage or perfect their slam-dunk on a mini basketball court.

We have taken a closer look at some other unusual places to work around the world. Here are our top 5:
1. Sphinx Observatory - Fieschertal, Switzerland
This astronomical observatory is located above the Jungfraujoch in Switzerland. Standing some 11,716ft above sea level, it is precariously balanced on a steep narrow summit high in the Bernese Alps. The observatory has accommodated a multitude of the world's top scientists and includes living quarters, several laboratories, high-tech weather station, astronomical and meteorological domes, and a 76-cm telescope. It can only be accessed via the Jungfrau railway buried deep within the mountain and entered via James Bond-esque doors carved out of the ice.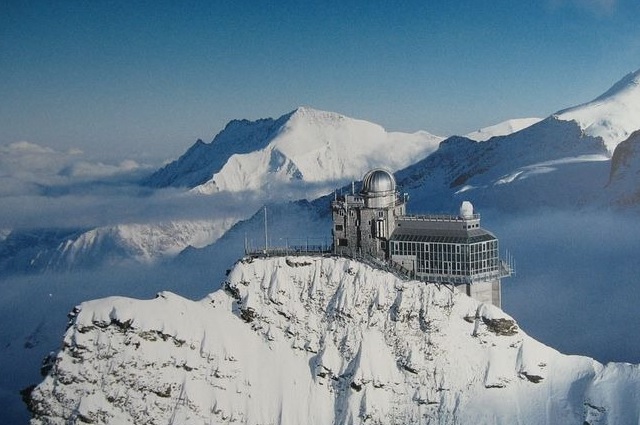 2. Stanley Hotel - Colorado, USA
Situated in the beautiful Estes Park and nestled within the Rockies, The Stanley Hotel is said to be America's most haunted hotel. Staff and guests alike have reported witnessing ghostly apparitions and hearing children playing in the corridors with music drifting from the Concert Hall deep into the night. The hotel is thought to have inspired Stephen King's novel 'The Shining' following the author's nightmarish stay here. Today, visitors flock to the hotel to see the strange goings-on for themselves and the hotel now employs clairvoyants and Night Spirit Tour leaders amongst its staff!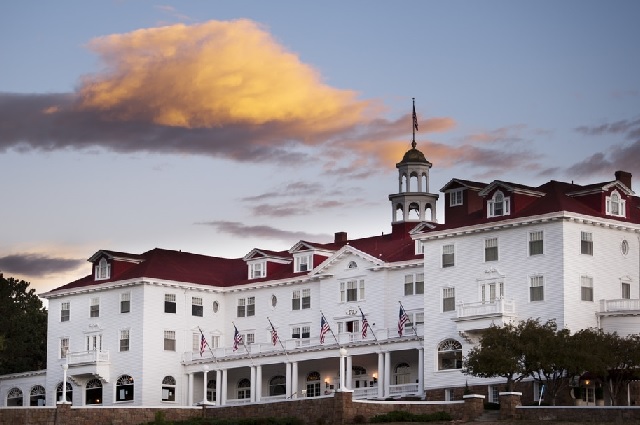 3. Village Underground – Shoreditch, East London
The Village Underground is an art collective in Shoreditch, East London where creatives can hot-desk within the four refurbished London Underground tube carriages and two shipping containers, all sitting atop a Victorian warehouse which can be hired for events. Holywell Lane Wall, the largest dedicated street art wall in London, is located just outside the warehouse and is repainted every three months by local and world-renowned artists.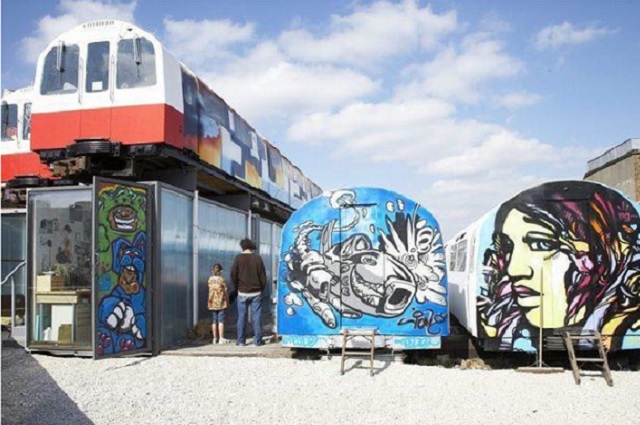 4. TREExOFFICE - Hoxton Square, London
The TREExOFFICE in Hoxton was a joint initiative by Groundwork London, Artsadmin and Hackney Council and formed part of the Park Hack project in 2015. The group aimed to create more sustainable, innovative and flexi-working spaces for the local businesses and community. They teamed up with designer Natalie Jeremijenko, in collaboration with artists Shuster + Moseley, architects Tate Harmer and briefing architects Gensler, to create this eight-pod tree house office space in Hoxton Square. This project has since inspired similar ventures across the world such as the TREExOFFICE build, designed by students at the University of Colorado in 2017.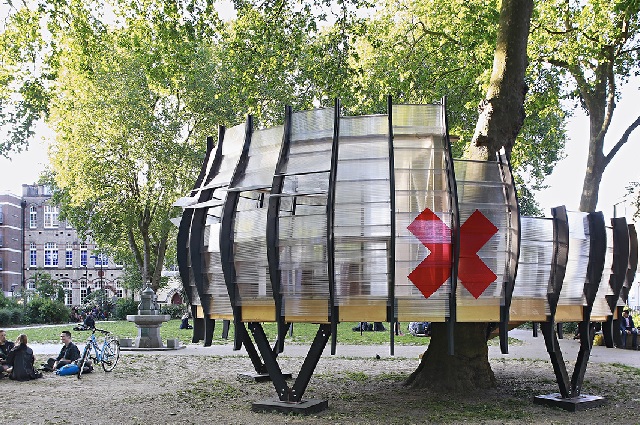 5. Inventionland – Pittsburgh, USA
Davison Design & Development's Headquarters represent America's largest innovation factory at 70,000sq ft. The self-titled "idea incubator" is the brain-child of Davison founder and CEO, George McConnell Davison. Inventionland is located in Pittsburgh, Pennsylvania and is a state of the art production facility for educational materials and corporate innovation products. It houses no less than sixteen themed workspaces, including a shipwrecked pirate ship, three running waterfalls and a castle complete with turrets and drawbridge.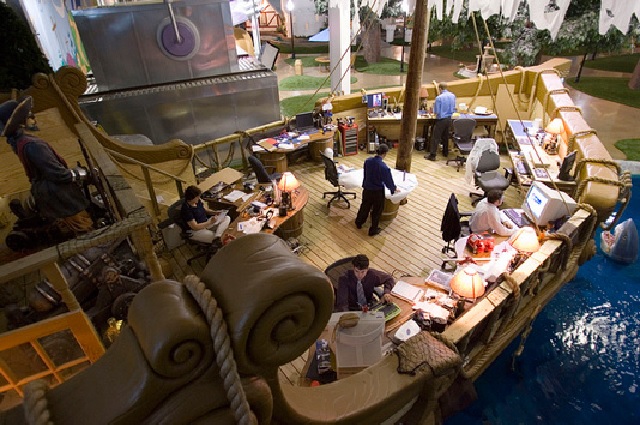 At Halcyon, we may not be able to boast a fire-breathing dragon to inspire our workers, but we certainly have some beautiful and unique locations, such as the
Thorncroft Manor Estate
in Leatherhead, Surrey which offers small businesses both flexi-working options and a permanent base.