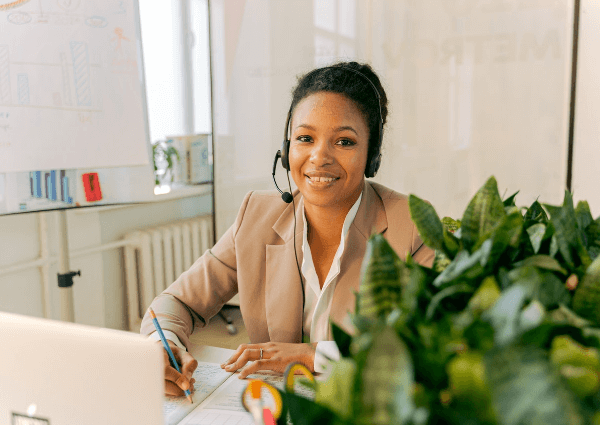 The cornerstone of any business is customer service
October 30, 2020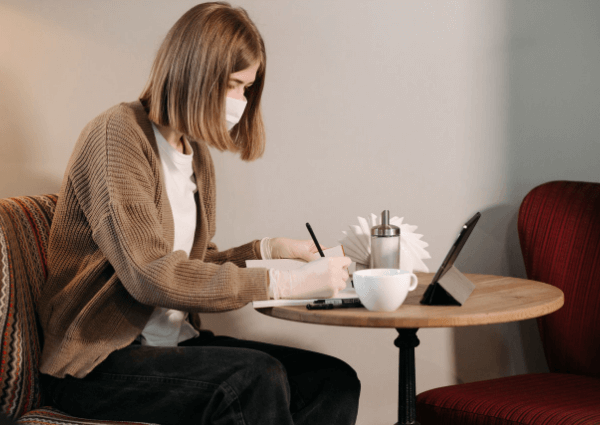 Working with expectations in a COVID business world
November 30, 2020
4 simple steps to building virtual networking confidence
Face to Face
Networking is one of the most disliked aspects of business. It sparks fear into the hearts of business owners who dread the thought of being forced to meet with people they don't know.

From speed networking events to social nights out mingling with strangers is often hard and uncomfortable. Leaving many discarding the idea as irrelevant and too difficult to carry out.

But during 2020 our ability to network face to face has been stifled by the Coronavirus pandemic. The days of physically attending awkward events is behind us, for the time being. Meaning the art of networking has evolved onto video conferencing and using other virtual applications which some may find more acceptable.


Virtual networking
There is something very different about networking online versus offline. For obvious reasons the initial hassle of physicality is removed. Sitting behind a screen can offer security creating a buffer between yourself and the other participants. This barrier helps to put those attending at ease always giving the option to leave with a click of a button.

Finding networking events online is easy. First define what you are looking to achieve and what kind of event you want to attend. Examples, are you looking for new leads, suppliers, partnerships, jobs or just to boost your self-esteem? Next simply type in your requirements into Google or your preferred social media channel and select a relevant event.

When it's time for your call, login ahead of time and smile. Make sure your camera is on, you look smart and be prepared if asked to say something about yourself. Having a rehearsed line or two will help to calm the nerves and give you something to say without waffling unnecessarily.


Successful networking
Networking can afford you with new opportunities, partnerships, career advancement, and mentoring. Here's how to make it successful:

• Connect with likeminded people
• Share information and knowledge
• Create meaningful business connections
• Promote products & services
• Be an active part of a community
• Grow partnerships

The ultimate goal is to create a pool of people who might be of use to your business. You may not discover this at your first event, so don't be put off about attending others which may prove to be more suitable.


Four steps to aid your search
Step 1 - Friends and Family

Successful networking doesn't have to involve new connections, you may already have at your disposal a long list of people who are more than happy to assist.

To help put fear of rejection to bed start by reaching out to friends and family. Here you will find an easier route and perhaps a supportive group whom you already know.

Simply explain what you are doing and what you are trying to achieve. Chances are there will be people amongst your immediate circle that can help or at least encourage. Whilst this may not provide you with the desired connections it will raise your confidence and provide you with the chance to hone your pitch.

Step 2 - Associates

Once you have built the foundations of step one it's time to take courage and move onto step two. Associates for this purpose have been defined as people you once knew but currently have no contact. These could include school, university or old business colleagues.

Search for them on social media and approach by requesting to be friends. Due to its nature social media is a tool in which most users are only happy to gain more followers especially if they recognise your name.

After the request has been accepted start by sending a message. This may at first feel slow and stilted but networking is purely a form of conversation and without the process of polite chit chat you might not secure a beneficial connection. It's worth noting that at this point you may receive rejections, if you do try not to take this personally.

Step 3 - Business

By this stage you will have achieved some success. You should begin to see that building connections has not only given you a psychological boost but has expanded your community.

Now it's time to seek other likeminded professionals. Again, social media is your go to tool, especially LinkedIn. There you will find an excellent source of connections waiting to be discovered.

Use hashtags to find people in your chosen field or those with common interests. Send a link request with a brief message rather than just a blanket connection. Join groups and participate in chats, swapping information and giving back to those looking for answers or who want to discuss topics. This approach will help to cement your position as a reliable source of informative material.

Step 4 - Grown your own

Once you have a firm handle on being part of a group try to set up and manage your own. Find a niche and use content to attract your audience. Make sure your group is offering a service, e.g., this could be in terms of a daily topic or discussion. The key is to encourage members to come back.

Set your group as private with the ability for others to send a request to join. Layout some ground rules but not too many as this can put people off. Post regularly and develop relevant content, replying to questions and queries.

Go the extra mile using Facebook Live, an engaging way to stream a video. Utilise additional services to promote your live stream with crosspost, watch parties and embedding capabilities on your website.


Rule of connections
By following the above four steps you will now understand that networking is not just a buzzword, but is a process that can really work.

Adhering to a simple set of rules will help you navigate networking pitfalls.

1. Seek others who have similar interests
2. Don't take and not give back
3. Remain professional
4. Aim to be outgoing, but not false
5. Go slow, working within your comfort zone
6. Don't over sell your services
7. Work out what you want to achieve
8. Connect with new contacts across all social media channels


Conclusion
Networking is nothing new, it's the one thing in business that people struggle to overcome. By taking the above steps any business owner can start small and work their way up to hosting a networking group.

Now is a great time to participate in networking. As offices close and employees continue working from home or localised locations reaching out and connecting with others will have more significance. People will be looking to join networks of all descriptions.

Whilst networking online can be a slower process than meeting face to face, it is worth the effort. You could start to acquire long standing mutual beneficial relationships without the awkwardness.