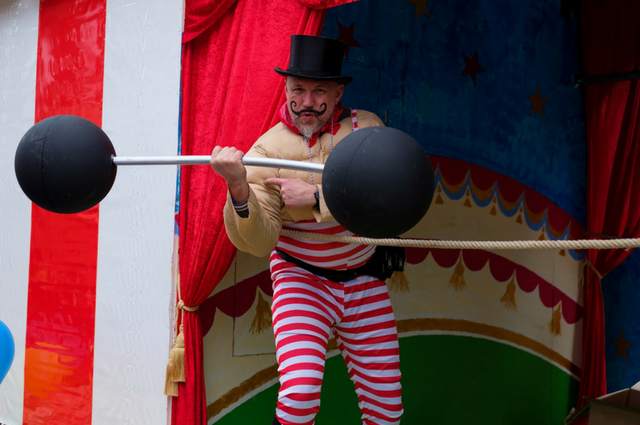 11 Business Tips from The Greatest Showman
June 7, 2018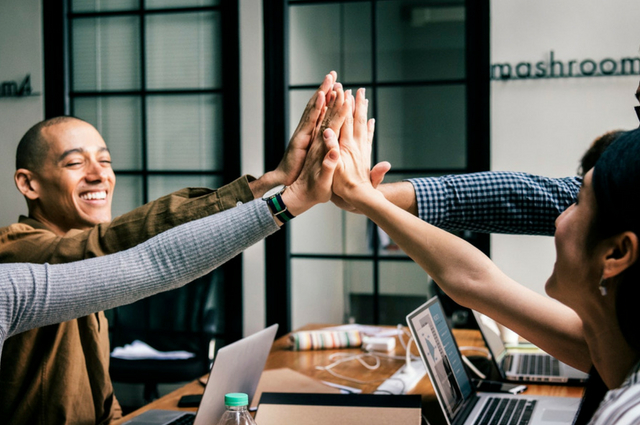 Team recovery after business project failure
July 13, 2018
7 positive ways to travel with other commuters
The commuter knock-on effect
Last week there was travel chaos at Waterloo station leaving commuters stranded for hours. The apparent cause of the long delay was due to a broken-down train at Clapham Junction. It just takes one train to produce the knock-on effect and commuters are left unable to make their way home.

Commuting at the best of times is not very pleasant. Add together the overcrowded trains, packed platforms and congested stations all amounts to commuter distress. Sometimes it can be such a nightmare just to navigate your way through the station and onto the platform, that you are left without the energy for the final push to get onto the train.

Couple these daily factors together and the commuter environment quickly becomes a dreaded scenario. From broken trains, to human issues and the weather, all produce the same negative effect. Commuters have been known to faint during the heat, whilst leaves on tracks can disrupt an entire network. We are effectively held hostage by the travel network, the weather and other people. Our daily goal becomes to get to and from work without too much stress.


Admit you are powerless
First thing to recognise is that we, as commuters are totally powerless. We have no control whatsoever over the weather, other people or the efficiency of the train companies. Realising this can help to realign our thoughts and turn a difficult train commute into a bearable experience. The only thing we can control in any given situation is how we react. We need to learn to pause, redirect or just be patient. Pushing, shoving, ranting and raving will do little toward solving the problem.

If you work outside of where you live you have no choice but to join millions of commuters to reach your destination. If everyone approached this seemingly mind numbing but essential task with humility, joy and a thought for others, the situation would be a lot less painless.


Ways to make your commuting more pleasurable:
1. Make it count – use the time wisely. Read a book, check out Facebook or other social media sites, read the daily news or watch a video. There are plenty of ways to keep your mind occupied and away from negative thoughts.
2. Unwind and relax – sometimes we just need to shut down. Take the time to just sit and do nothing. Perhaps close your eyes and mediate quietly, shut down your thoughts of the day. Let go of the events of the day. You'll be sure to arrive home feeling calm and in a much better mood.
3. Listen to music – pop on your headphones and listen to your favourite music or listen to an audio book. Focusing your thoughts on the music will help you relax.
4. Diarise the day – if you often leave the office feeling hassled and overwhelmed because certain tasks were left unfinished write these down. Remove them from your head and onto paper. Organise them into tasks to be dealt with tomorrow.
5. Talk to others – when we are stressed and feel a little beaten up after a hard day's work we often just want to isolate. However, striking up conversation with others can really help remove ourselves from our own issues.
6. Check the status – before leaving home or from work check the travel status updates. If you have the facts before your travel you can choose whether to stay put or to use a different route.
7. Be prepared – go to the toilet before leaving the office, carry a snack in case of long delays and always have a bottle of water with you to refresh yourself in hot weather.

We live in a society where you don't have to physically go into an office. If you really find the commute unbearable or are unable to get there due to commuting issues talk to your boss and see if you can work locally. You will find that you are much more productive working from home or somewhere locally plus when you do need to commute you won't find it such a hassle.


Other ways to travel
Consider other options that will help you avoid the trains. Could you consider driving, cycling, catching a bus or even walking. A lot of people car share, this helps towards petrol costs and can be a very pleasant way to get to work. Sharing your time with likeminded people can go a long way towards centring our own happiness.


Workspace solutions
If you can't work from home, due to space, or because your children are at home, then there are plenty of options available to you. Companies like Halcyon Offices provide workspace solutions in locations such as Surrey and Cambridgeshire. Halcyon caters for all budgets and situations. We provide office space, co-working, hot-desking and business lounges.

Don't dread the commute, instead take it for what it is, a means to get to work and back. As long as you are present, you can effectively work from anywhere.