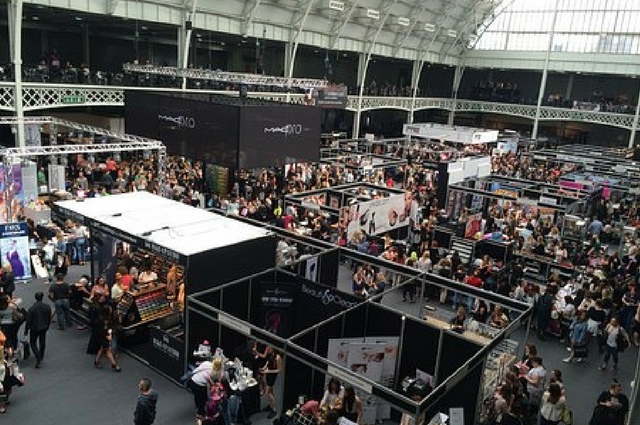 10 Steps to exhibiting at business shows
March 29, 2018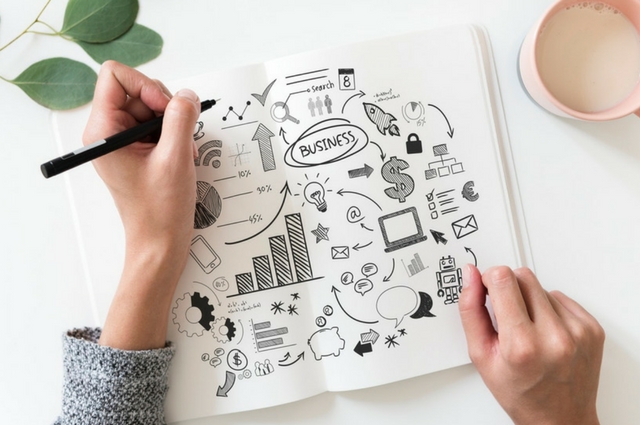 Avoid brain freeze, get back to basics when brainstorming
April 26, 2018
What Business workspace options are out there, and which works best for you?
Office prices on the rise
With the price of office space on the increase there is no better time for businesses to consider their options. The flexible working trend is on the rise but not everyone is comfortable conducting their business affairs from their house or from a coffee shop. Workers often like to keep work separate from home and often consider home working as a fall back. Cafes and coffee shops can offer short-term solutions but with the noise and lack of privacy this option quickly becomes unviable.


Transitioning to Flexible working
When becoming a flexible worker or starting a business, you immediately realise how spoilt you were when working in a classic office environment. No longer do you have access to on hand resources to fix problems such as computer or printer issues, and operational issues such as lack of paper or stationery. So, when you first transition to flexible working it can offer a reality check. Before jumping in and taking a serviced or leased office which could see you under financial pressure, firstly consider other options.


Co-working Space
Co-working is work conducted in a shared office. Typically, you rent desk space in an office including a phone, chair, electricity, WIFI and maybe some storage. As you are renting a desk and not an entire office you will be placed in a room populated with other businesses. So, unlike a classic company office where everyone is from the same company you will be amongst different companies. Everyone will be working in shared communal spaces but remain independent from each other.


Advantages of Co-working
Co-working offers many advantages for businesses. It offers a productive space away from home in an office styled environment.

• Workers can network and become part of a community whilst maintaining their own persona and brand.
• It boosts company image perception when talking to clients on the phone.
• Have easy access to other skill sets within your working community.
• Peers on hand to bounce ideas off and get that 2nd opinion.
• Option to dress smarter as opposed to opting to working casually in Pyjamas from home.
• The day can be structured around traditional breaks such as lunch rather than working on the fly.

The co-working option provides all the classic office environment advantages with one key difference, the business owner is in control.


Hot-desking
Unlike co-working where you rent a specific space in a shared office, hot desking enables the business person to just rock up, take a seat and get to work. They don't have a say on where they sit, they take what is available when they arrive. The Hot desking setup could be in the style of a desk or finding a seat or stool around a larger table. Its ideal for those looking to keep the cost low and those wanting to work freely.


Advantages of Hot-desking
Unlike co-working the hot desking worker finds themselves situated in a more casual relaxed environment.

• Overheads will be very low.
• Freedom of choice to go when you need and sit where you like.
• The chance to mingle and network with others is on offer. For those shy workers it forces them to interact with different people daily.
• It offers an exciting way to work and removes the isolation often felt by home workers or for those who don't want to be confined in an office.

Just the mere thought of having a place to go to and work when you need offers you with a freeing alternative.


Business Lounges
Rather than opting to work from your local coffee shop where you will be seated amongst the noisy public, business lounges are reserved for the business professional. Some business lounges offer a membership styled approach where others allow you to drop-in for free. The atmosphere is like that of a coffee shop but without the noise levels of the public. As the space is filled with likeminded people there is often found to be a respectful code for each other.


Advantages of Business Lounges
Business Lounges provide the right environment for those looking to be away from home and away from a high street coffee shop.

• Like hot desking you can go as you need and maybe for free.
• Option to purchase coffee and food and have everything you need to carry out your work.
• For those looking to meet with clients meeting rooms are available on site to hire for a fee on an hourly basis.
• Access to technology facilities such as a telephone conferencing, video and WIFI.

Business Lounges provide a professional and affordable place to work and to meet your clients.


Flexible working is liberating
Flexible working is freeing, fun and exciting. Challenges of deciding where and how to work is part of the liberating experience. You are no longer restricted to working 9 to 5 or in pressured environments. Flexible working isn't just for the business owner or for small businesses many large companies now have a high level of flexible workers. With lots of different options available you will find most types of shared spaces on your doorstop. Halcyon Offices provides all these options at locations throughout the UK. We offer affordable, inviting, hassle free ways to work leaving you to run your business your way.