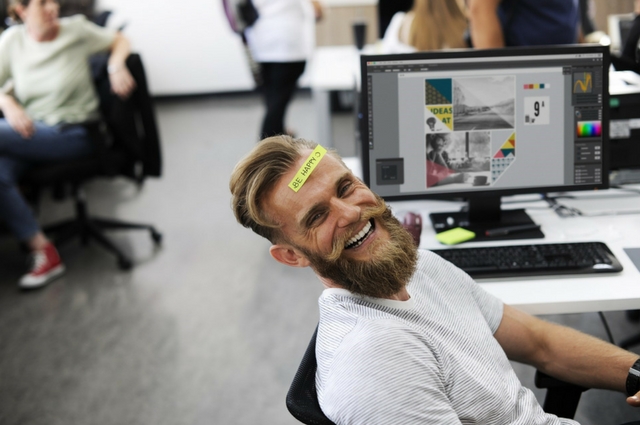 What Business workspace options are out there, and which works best for you?
April 12, 2018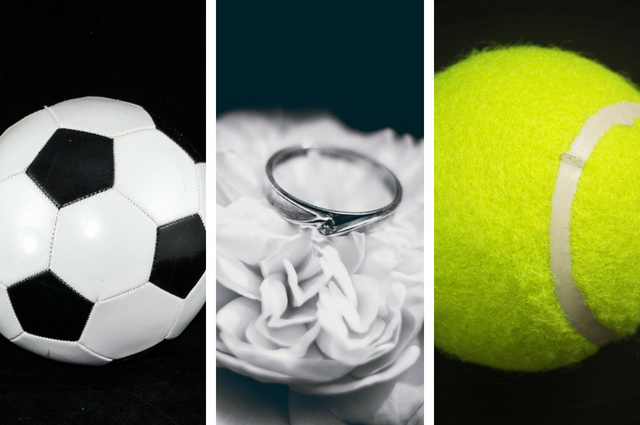 How might a big event interrupt your business this summer
May 12, 2018
Avoid brain freeze, get back to basics when brainstorming
Just you and your thoughts
Brainstorming on your own isn't easy. If you work independently you may have times when you experience a lack of inspiration or any decent brain thought. Daily we see, hear and retain so much information that our brains can easily get confused and cluttered. Sometimes we just need to go back to the old-fashioned way of brainstorming through a problem or to formulate ideas.


Things you will need:
• Pencil
• Rubber
• Paper
• Tape
• Scissors
• Space


Where to brain storm
Firstly, get up and step away from your desk. No amount of starring at a computer is going to help you, it will only enhance your confusion and remove any inspiration. Find a quiet place where you will be uninterrupted. Either indoors or outside in the garden. Make sure you have room using either the floor or a large table. Let's be realistic, not many of us have access to a flip chart in our homes so use whatever paper size you have available, the bigger the better.


Clear your mind
A great way to clear your mind is to try mediation. Download an app to guide you through or just try some simple breathing exercises. We breath without even knowing it so concentrating your mind on your breath is a very powerful way to calm the mind. It will leave you feeling refreshed and focused. Try sitting up and avoid lying down otherwise you may find that you fall asleep and you will awake feeling more confused and irritated than before you started.


Outpouring your thoughts
Read the question or the problem. Hold it in your mind and just write, draw, scribble your thoughts down onto paper. Try to avoid using long sentences, words are enough at this point. Use as many pieces of paper needed, don't restrict yourself to writing or drawing small. Once you have outpoured your thoughts on paper go and have a break. Don't organise the paper, just leave it as it is and go do something else.


Condensing your thoughts
When you return glance over the question or problem and read through all the pieces of paper to get your thoughts started. Now that you have emptied your brain you can begin ordering your ideas. Use scissors to cut sections and tape them together to give you some sort of order. Don't be tempted to write anything else, leave the papers and go take another break.


Expanding your thoughts
Revisit the question or problem and then continue to condense further. This time try to expand on the words, forming sentences or statements. Re-draw any images making them look professional and clear. Re-order sheets into a logically sequence and take another break.


Elevating your thoughts
Say the question or problem out loud. Now imagine someone has just asked you the question, how would you respond. Speak the answer and perfect the response. Give yourself a time limit of one minute to communicate the answer. This is often referred to as the 'Elevator Pitch'. If you had just one minute to pitch to a client or an investor, what would you say in this time. Write down your answer and take a final break. Try not to think about what you have been doing otherwise you will just confuse yourself again.


Presenting your thoughts
It's now time to go back to your desk and start typing up what you have created. As you have already captured what you want to say and how you will answer the question focus on the presentation. Let your creative skills go to town. Most professionals don't have time to read long winded documents so aim to include images, photos and diagrams to show what your words can't explain. When you have finished perhaps ask someone else to read the document to check if you have truly presented an answer to the question or the problem.


Brainstorming basics
Including regular breaks into your daily routine can be thought of as a waste of time, especially if you are up against a deadline. But when consumed by time pressures we often get caught up around the fear of what we are doing, we become blocked and can't find the answers. Nothing beats the use of pen, paper and finding a quiet space to let your creative thoughts flow and get yourself back on track.


Creative Juices
If you are still unable to find the answer to your problem Halcyon can provide you with space through one of our services. You could opt for shared offices or visit one of our business lounges. There you will find all you need to inspire your creative juices. You may even find someone who is experiencing a similar issue and together you can work through the problem.