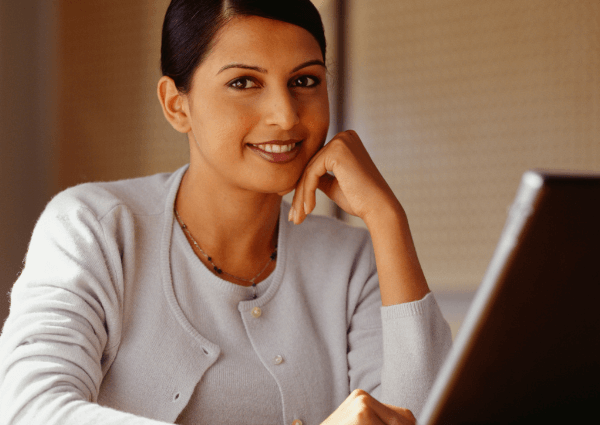 Where to go when working from home is not possible
September 30, 2020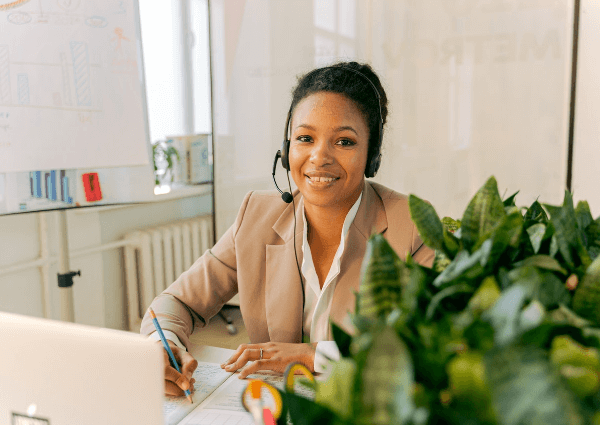 The cornerstone of any business is customer service
October 30, 2020
COVID safe ghost town Halloween celebrations
With Halloween creeping in from the shadows what will the UK governments rules on Coronavirus mean for trick or treaters and businesses?
As it stands the government has announced even tighter restrictions to be applied to local areas on top of the national rules including the rule of six. This new tiered system works by enforcing three levels, medium, high and very high to combat local areas affected by spikes.

So, with Coronavirus numbers climbing and some communities experiencing tighter restrictions things are looking gravely uncertain for events that usually happen at this time of year.

Halloween is the third largest retail holiday of the year; its very nature and timing sustains businesses between the end of the summer sales to the Christmas rush. But with the hot topic of rules and restrictions how will it be safe to continue celebrating.


Community Spirit
A big part of any national holiday involves the nation and communities coming together to celebrate. Some streets in England become very social, especially within those areas around schools where families predominantly live. Households can see queues lining up to snap those tasty treats as residents hand out bags of sweets and get in the spooky mood.

The rule of 6 states that we can't gather in more than that number, which means many friends, families and neighbourhoods will not be able to party as they usually would. Add in social distancing and hygiene guidelines and it may seem like a treat less idea.


Go out or stay in
No official message has been announced to say that Halloween has been cancelled but the current national restrictions makes it look unlikely it will go ahead as normal. Whatever the rules it will take organisation and extra precautions to have a safe Halloween. The biggest concerns are as follows:

Masks

Wearing masks have become an integral part of going out. Whether shopping or mixing with others we all understand that they are designed to keep us safe. Halloween is a fun time to dress up in your scariest outfit so incorporating a mask into the costume will be relatively easy. Parents can help alleviate their child's stress by bringing safety measures into the fun by getting mask creative. Check guidelines on the type of masks that are suitable.

Social distancing

How is it possible to go outside when we are restricted by the rule of six? Unfortunately, this is a sticking point. It will be very difficult to stay away from others or curb the numbers keeping in line with the rules. Heading out at different times might help stop too many people gathering. But standing back from doorways and adhering to a limited amount of people with those forming an orderly queue is unrealistic.

Hygiene

The obvious problem involves children putting their hands into a shared bucket to retrieve their treats. Only buying wrapped sweets versus those that aren't covered will do little to reduce transformation as would carrying hand sanitiser and applying each time between houses.


Halloween at home
For many going out is just too scary but it is still possible to join in the fun from home. With Halloween 2020 falling on a Saturday aim to cater for a whole day of celebration by trying some of the following ideas:

1. Plan a home party ensuring you stick to the rule of six.
2. Play games and watch a scary movie.
3. Decorate the house from top to bottom.
4. Eat deliciously horrid food to add to the tradition.
5. Opt for a spooktacular zoom call with your children's friends giving out prizes for the best dressed child or decorated house.
6. Get everyone involved with parents and grandparents wearing ghostly or fiendish outfits.
7. Run a pumpkin carving competition.
8. Put together a quiz of Halloween facts.
9. Share child friendly scary stories.
10. Design your own masks.
11. Place candy and other treats on doorsteps of vulnerable neighbours.
12. Open a Facebook page dedicated to your street or local community and get involved sharing pictures from home.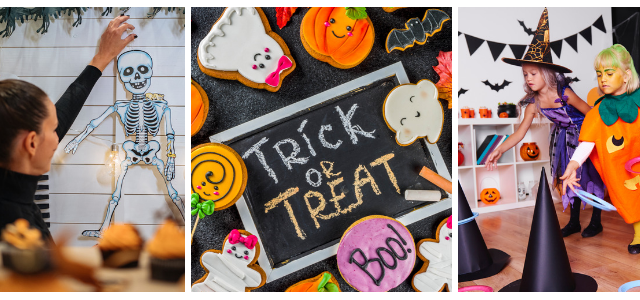 Businesses
According to the Office of National Statistics 6% of retail businesses are planning to close permanently in the next 3 months. Holidays such as Halloween are a real money maker enabling companies to inject cashflow and boost their brand. The turbulent economic crisis means that consumers may be hesitant to spend on non-essential items but this isn't all bad news for businesses. Families will still want to celebrate even if they do so behind closed doors.



For those companies who are continuing to ride the wave of uncertainty business models have been updated to overcome the issues, instilling creative ideas and innovative ways to keep selling. Suggestion include moving to online capabilities giving customers more ways to buy. Enhance internal core business processes to incorporate home deliveries and continue to market products and services related to seasonal promotions across social media channels.


Conclusion
Whilst Halloween is great for businesses it also helps bring communities closer together. And during the pandemic we all need to feel like life can continue albeit by following the rules.

Most of us understand the consequences of not following the guidelines either personally or through a friend. The virus is here to stay for the meantime and it's waiting in the shadows to snare us. It's a lot scarier than any fancy-dress costume you can purchase.

But don't be disheartened and instead be creative. Push the boundaries in which we have grown to live by staying safe at home and buying items to create a Halloween day to be remembered for all the right reasons. It may prove to be the weirdest of Halloweens but this shouldn't stop the fun.