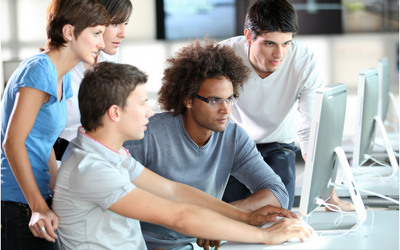 The Apprenticeship Levy – how can it help your small business?
March 30, 2017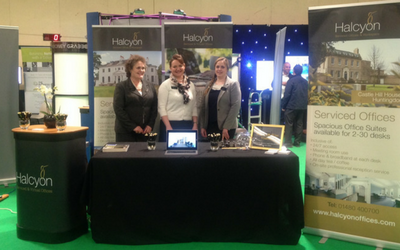 Halcyon joins over 100 Exhibitors at the Huntingdon Business Fair
April 26, 2017
Our Top Picks for Easter Holiday Activities in Surrey
Why you need to schedule more downtime this Easter.
If, like many small business owners, you've been racking up the hours recently, you'll no doubt be looking forward to some time out this Easter.

It's no secret that reflection and downtime are key to increased productivity - with countless studies proving the link. But how you choose to spend that time off can make all the difference.

"Often when we feel depleted we reach for a cup of coffee, but research suggests a better way to get energised is to connect with nature," warns Richard Ryan, researcher and professor of psychology at the University of Rochester. "Nature is fuel for the soul," he explains.

In fact, research shows that spending time in fresh air, surrounded by nature, increases energy in 90% of people. Recognising this and giving yourself permission to recharge and reconnect with nature will do wonders for your health and well-being. Even a simple walk outside can boost your immune system, though walking in the woods has been proven to be better at reducing stress.

And you don't have to venture far. With plenty of outdoor leisure pursuits on your doorstep, why not explore your local surroundings in Leatherhead and the beautiful Surrey countryside? There's a great Easter line-up of activities to suit all ages and you'll be supporting your local community at the same time.

So whether you want some time out on your own, with friends or have the kids in tow, here's some inspiration for making the most of the great outdoors this Easter
Bluebell Walks
Bluebell Open Day, Nower Wood, Leatherhead
This ancient oak woodland will play host to pond dipping and other activities.
22 April, 11:00-16:00
Leith Hill, Dorking
Frank's walk nature trail guides you to the historic arboretum and into Frank's Wood which boasts a spectacular spring display of bluebells. Or climb to the top of Leith Tower and admire the views from the highest point in South-East England.
Ranmore Common, near Dorking
Enjoy beautiful views along the North Downs Way. The National Trail long-distance path crosses the common.
Gatton Park, Reigate
This beautiful stretch of woodland is perfect for dog walkers.
Priory Park, Reigate
Explore the fairy doors and magical characters hidden in the woods.
Banstead Woods, Banstead
These ancient woods were once owned by Catherine of Aragon.
Other Activities
Bocketts Farm, Fetcham
Enjoy a great family day out during lambing season. There's plenty of spring babies, pig racing and pony rides.
The Box Hill cycling route
A 12-mile scenic road route to experience the countryside of the Surrey Hills - with great views over Dorking and the surrounding area.
The Compact 50
A challenging 50-mile ride with stunning Surrey Hills scenery.
14 April 2017, 7:00-13:00
Wild Families - Newlands Corner, Guildford
Games, crafts and family activities to get engaged with nature.
8 April 2017, 10:30-12:30
Surrey SME Open Day – Mill Lane, Leatherhead
Ride on miniature steam trains run by The Surrey Society of Model Engineers.
14 April, 11:00-16:00
YMCA Fun Run & Festival of Sport - Priory Park, Reigate
Includes adult and junior races.
30 April, 10:30