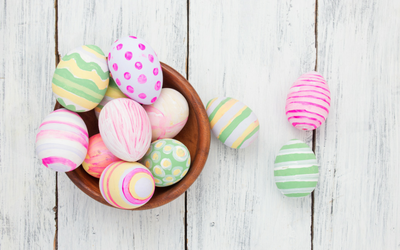 Our Top Picks for Easter Holiday Activities in Surrey
April 5, 2017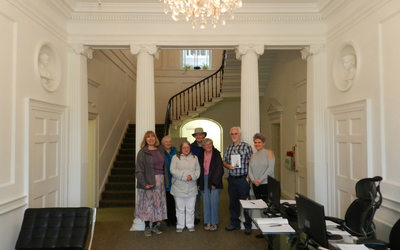 Halcyon Offices Welcome the Jane Austen Literary Tour to Thorncroft Manor
May 3, 2017
Halcyon joins over 100 Exhibitors at the Huntingdon Business Fair
Over 600 visitors are expected from Cambridge, Peterborough and beyond.
Halcyon Offices are excited to be joining over 100 exhibitors at the
Huntingdon Business Fair
today at The Wood Green Animal Shelter. The fair was open by the Mayor of St Ives and Mayor of Huntingdon this morning. Organised by Cambridgeshire Chambers of Commerce, in partnership with the Federation of Small Business, the fair is the largest free networking event in Huntingdonshire and is expected to attract over 600 visitors from local businesses.
Amber Elliott, Business Development Manager at Halcyon Offices, speaking from the Huntingdon Business Fair says,
"Halcyon have operated serviced offices out of Castle Hill House in Huntingdon since 2013 and we are proud supporters of local business. I look forward to meeting many more today at this event".
There is a full programme of 'speed networking' sessions running alongside free seminars, where guest speakers include Simon Atack, MD of AceTech Training and Bjorn Moen, CFO of Heidenreich, Oslo talking on 'Innovate to Succeed'. Dan Ince, Founder of Brandworks, also shares his expertise on 'Developing a stand out Brand'.

Bernice White, Sales & Marketing Manager at Halcyon, adds,
"It's good to be amongst a vibrant business community, all working together to help businesses grow".
Halcyon have 25 offices (2-10 workstations) housed within the beautifully converted Grade II listed
Castle Hill House
, situated on
Huntingdon's
high street. Dating back to 1786, the building is steeped in history and has been home to Admirals, Archdeacons, Attorneys and the Veasey banking family alike. Castle Hill House also provided the wartime HQ for the RAF's Pathfinder Force who planned and coordinated air campaigns throughout continental Europe.
Follow the event live on twitter using #HBF17
@HuntsBizFair