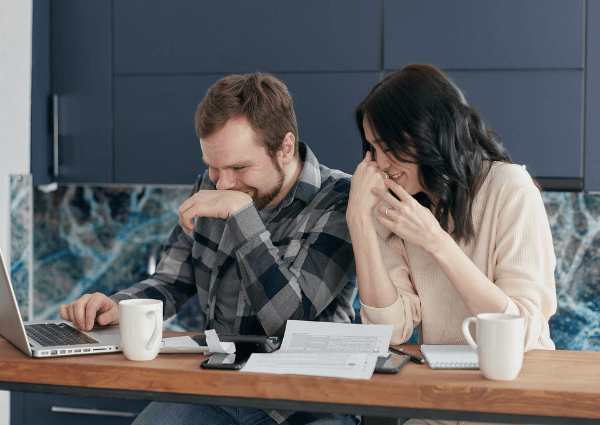 Is it the end of the office romance?
July 12, 2022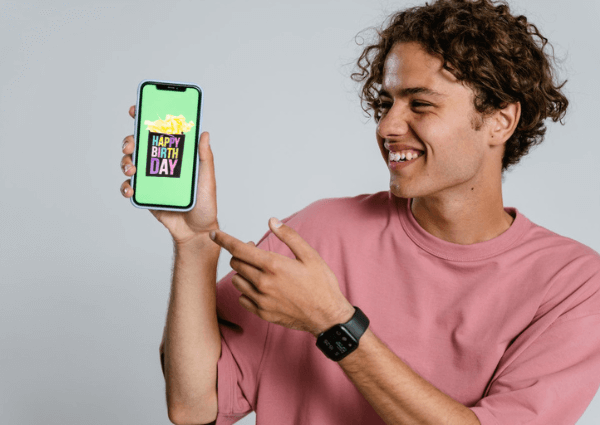 How to offer your customers that little extra touch?
August 17, 2022
Halcyon is celebrating its 20th anniversary
Humble beginnings
On the 11th of July 2022, Halcyon Offices celebrated a huge milestone in business, it's 20th anniversary. A brand which started from humble beginnings with a clear vision to provide transparent affordable workspace solutions in Surrey and surrounding areas. Today this workplace offering has expanded into a professional and premium service including four unique locations.
The journey began in 1999 with James Sheppard, Managing Director of 'Millers Foods', who set up working from an office at his parent's house. As his business began to flourish, he quickly fell foul to some of the common issues that still haunt small businesses owners today. A lack of space, too much background noise and very little privacy became an unwanted distraction.
Whilst working from 'home' was certainly a cheaper option for James, it soon became apparent that he needed to search for a cost-effective workplace and like many others he opted for a localised serviced office. In the short term this fared better than working from home, but overtime he became disgruntled with the service and decided to source a permanent space, one which afforded him control over his workplace.
First purchase
James settled on a large office building, Devonshire House, in Leathered and although it was too spacious for his requirements, he took ownership of the building with the intent of renting out the 11 offices acting as a mini serviced office. And that's where the journey started.

His goal to provide an all-inclusive package with no nasty surprises when it came to billing, or any unexpected add-ons was well received by local small business owners. Quicker than anticipated all the offices were rented and Devonshire House began a thriving hub for small businesses. Next James turned his attentions to the future.
The brand is born
Wesley House

In 2002 he joined forces with Miles Dobson, a successful property developer and entrepreneur and the Halcyon brand was born. The partnership of James's business acumen and Miles's innovative thinking saw them make their next purchase in 2003, Wesley House, in Leatherhead. A grade II listed art deco building with a commanding position on Bull Hill. The interior was transformed to create 21 modern offices while still retaining the original features such as the historic Town Council's Debating Chamber and the elective's chairman board dating back to the Urban District Council from 1895 to 1974.
Thorncroft Manor

Wesley House was yet another success story and in 2007 James and Miles extended the serviced office offering by purchasing the picturesque Thorncroft Manor. The 18th century Grade II listed estate situated to the South of Leatherhead and set in 15-acres of stunning grounds with the Mole River running through. The high ceilings, elaborate etchings and original features were retained to compliment the exterior creating the perfect blend of a contemporary and modern workspace.
Situated to the rear of the Manor is the award winning architectural Manser Building. A contemporary glass and steel structure with many of the offices enjoying a breath taking 360° views of the estate through floor-to-ceiling glass walls. In addition, the property includes the stables, a charming two-storey stable block and the lodge, a quaint self-contained Victorian building.
The inclusion of Thorncroft Manor catapulted the brand becoming an iconic feature in Halcyon's portfolio, across the website and on social media channels.
Connect & Trident House

From 2011 and 2015 James and Miles decided to expand upon the cost-effective option of office space having bought Connect & Trident House, Leatherhead. Situated within the local business park, this service become the ideal location for start-ups requiring their first office or for those needing closer links to London and nearby motorways.
James and Miles understand times have changed since 2002, that the pandemic has single handily changed working behaviours. As more people are now returning to the office, we are currently refurbishing Trident House, bringing to the market good quality services at a competitive price people can afford. The progress of this exciting project can be followed on our social media channels.
Castle Hill House

Finally in 2018, Castle Hill, Huntingdon became part of the service offering. A tastefully converted Grade II listed building, a striking feature on the high street. The classic 18th century design combined with modern IT infrastructure makes this a superb 21st-Century workspace.
And if you appreciate a taste of history this building was home to admirals, archdeacons, and attorneys. It was also the wartime HQ for the RAF's Pathfinder Force, where the air campaigns over war-torn Europe were planned and plotted.
More than an office
We are proud to continue offering transparent and flexible pricing across all our unique locations, something which supports James's original vision. He started with an idea based on his personal experiences of managing a business and following his partnership with Miles, they have overcome the increasing challenges to the serviced office market.
Our goal remains simple, to inspire business owners to step back into the office rather than working from home. We understand the ups and down's of running a business and whether our customers need an office full-time, part-time or prefer to combine the trend of hybrid working we have the perfect space to accommodate both individuals and teams of employees.
All our properties are designed with comfort and safety in mind from clean spacious rooms to amble natural light, and modern facilities. And whether the requirements include soaking up the freshly cut grass at Thorncroft Manor, a preference to be closer to local amenities at Wesley House, or the ability to wander down the historical high street from Castle Hill House, our unique offering has something for everyone.
Plus, over our long history we have crafted insights, blogs, and other great content to help small businesses with more than just office space. We offer marketing tips, information on how to stay productive, ways to combat mental health, inspirational quotes, and updates on why a serviced office is right for you. Our aim is to provide all the motivation required to successfully manage a business.
Conclusion
At Halcyon we can provide any company regardless of size or budget with office space solutions which inspires innovative work. Our unique properties are packed with quirky and historical features whilst offering a relaxed atmosphere where our customers can focus on their business.
Our services range from private offices, virtual services, occasional workspaces, and professional meeting rooms offered with flexibility and scalable options. Plus, our friendly and approachable staff are on hand ready to help where needed.
Our goal is to continue to offer flexible space, transparent pricing, hybrid working, premium services, and affordable solutions. Essentially, we want to run your office while you run your business.