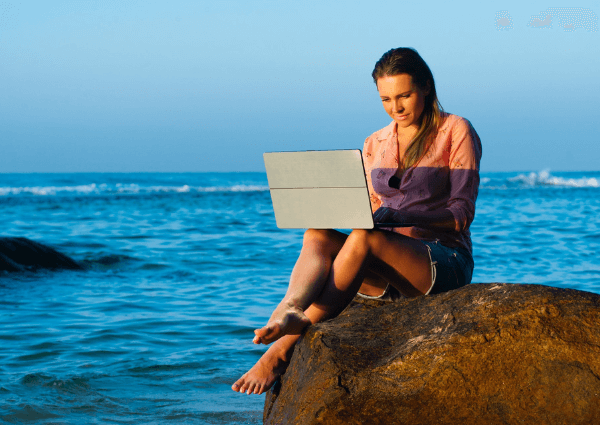 What is a workcation and how to prepare for it?
June 22, 2022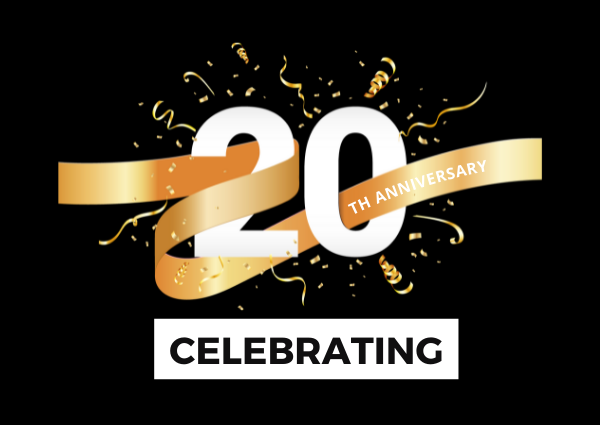 Halcyon is celebrating its 20th anniversary
August 5, 2022
Is it the end of the office romance?
Office life
Most of us will remember what it was like to work in a bustling and thriving office. Whilst the commute was painful and tiresome, there was something special about going into an office that made up for it. Even the large sum of money removed from the end-of-month pay package didn't seem so bad.
Mixing with work colleagues during the day and perhaps a social drink after work became synonymous with office life. There was a real chance to make lifelong friends and even the opportunity to meet a special someone.
It's fair to say that if you were lucky enough to find a good job, a pleasant boss, and a wonderful crowd of people to hang out with going to work became more than just a job. It enabled the perfect blend of earning money and a hive of social activity never knowing who you might meet.
Love is in the air
It is reported that 60% of office workers have engaged in some sort of romance with a colleague. Whether this means co-workers canoodling at the water cooler, turning friends into friends with benefits, or those who have gone on to marry their managers, it's a pretty high number.
This pattern isn't surprising seeing as the average full-time employee spends 40 hours a week at work which equates to 2,080 a year. And bearing in mind that we sleep approximately 2,500 hours a year that leaves only 3,285 where we are awake, not at work and looking for love.
Some might say that an office romance actually increases productivity, a harmless way to enjoy a casual flirt is sure to boost anyone's daily mood. And we all know that if we are happy in our love life then this makes us happier at work.
Love is blind
But not all company cultures turn a blind eye to such matters with some demanding to know as soon as a romantic connection is formed so that they can mitigate problems. This might involve moving the couple into different departments or potentially asking one to leave if the situation is deemed irresponsible. There have been extreme cases where employees have been fired due to overstepping the boundaries of the corporate policy. This explains why many choose to keep it a secret.
The reason this type of behaviour is often frowned upon and can easily become an office nightmare is very simple, especially when thinking about the consequences this might have on other colleagues. Plus, there are the sensitive issues of PDA, having a subordinate dating a line manager, and potential conflicts of interest to consider.
Bubbles bursts
Relationships often start with a bang, but when this bubble bursts the atmosphere can turn nasty having repercussions on everyone. Imagine having to see your ex every day while needing to concentrate on the job at hand and trying to remain professional. Colleagues are bound to be caught in the middle bearing the brunt of the fallout. The pressure becomes untenable with personal feelings and emotions flying around the office interrupting the environment.
This also leaves those in charge in a difficult predicament. Stresses of work, keeping staff motivated, managing budgets, and maintaining operations are all part and parcel of office life. There simply isn't the time or the will for executives to be dealing with romantic fallouts between two co-workers.
Love struck isolators
As 50% of the workforce is now working remotely, bosses might be jumping for joy at the prospect of having their remote workers out of reach of temptation.
Unfortunately, where there's a will there's a way. Video, phone calls, SMS, and emails are still around to tempt workers into a relationship, and this is where the area becomes very grey. The parties involved could unknowingly break further rules by using company software and apps to carry out their illicit romance.
Executives are already citing a lack of control over diversified employees so when a relationship develops in a remote setting, they instantly lose the ability to put countermeasures in place.
Conclusion
It's clear that even a virtual barrier will not deter office romances and that they will continue regardless of employee working preferences. After all, it's human nature to want companionship, and meeting a partner through work can make the process easier.
There is the possibility to carve a friendship, often seeing a different side to their potential love interest. This might include seeing how they treat others, what ambitions they hold, how they cope with stress, and identifying areas of their personality they wouldn't normally get to know if they met outside of work.
Finally, for those employees who don't want to take the risk of meeting someone whilst working that still leaves 49% of their time to find the next love of their life outside of the office.