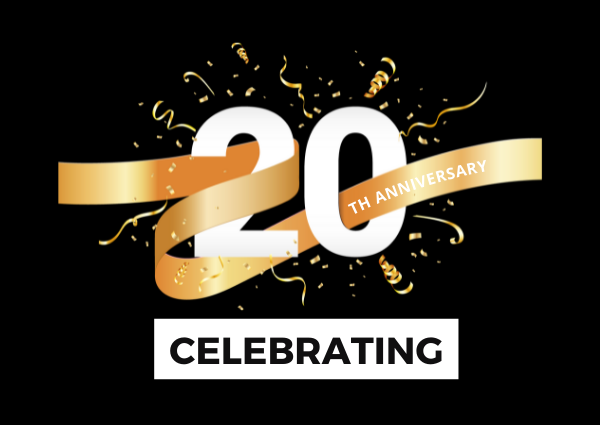 Halcyon is celebrating its 20th anniversary
August 5, 2022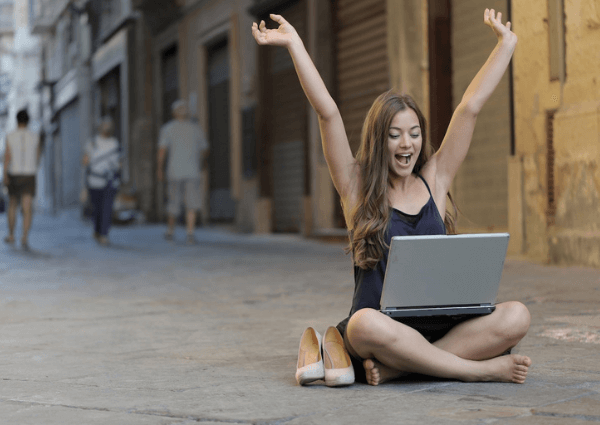 How to become a successful digital nomad?
September 7, 2022
How to offer your customers that little extra touch?
Customer service
When it comes to customer service, the bottom line is that every individual or business that trusts you with their purchasing requirements wants to feel appreciated and with so much competition flooding the markets this is not a surprise. Customers could at any time easily choose to jump ship to an awaiting competitor wanting to receive better treatment. Sadly, loyalty is no longer guaranteed, and it's not always associated with price. Of course, this can have an influence but what customers really want is to find the best experience.
This means businesses big and small must be willing to go the extra mile delivering special touches to entice customers to keep coming back. This process should be viewed as a re-evolving door requiring constant updates of innovative ideas and those companies who stand quietly in the background will ultimately lose the race.
Similar to any successful romance customers expect to receive respect, honesty and gifts. Whilst these come in many guises it can be the simplest ideas that attract people to a brand forging a long-lasting courtship. But there is a balance to strike between being overly familiar versus being too pushy.
Here are some ideas on how to woo your customers:
Birthdays
When signing up to a newsletter most companies will ask customers for their birth date and it's this golden nugget of information that can be used to show exactly why you asked for this sensitive piece of data. Every birthday equates to a personal experience, something to be celebrated and customers like nothing better than to receive a treat. And we don't mean a measly 5%, instead we recommend that you push the boundaries giving clients the option to celebrate their special day in style. This simple marketing tactic can help you make a very personal connection with your customers and of course it can also be turned into a money-making opportunity. So, plan ahead aiming to send a discount code offering them a treat to be spent on their birthday.
Anniversaries 
Similar to birthdays, anniversaries are an excellent way to reward your customers. With so much choice available when a customer first makes a purchase, or they provide their email address this is certainly an occasion to be recognised. Not only are they trusting you with sensitive information they are also deciding to choose you to do business with. This appreciation is a two-way street, and they will want to know that the feeling is reciprocated. Giving your customers an anniversary treat is a great way of saying thank you. It lets them know you appreciated their business over the last year and that you look forward to continuing this relationship into the future.
Seasons
Businesses are likely to be busier at certain times of the year and depending on what products and services they sell this period can be boosted across the four seasons. Obviously, there are those peak times which affects all companies such as Christmas, Easter, Valentine Day and Halloween are certainly amongst the most popular but there is the potential to spread this across twelve months of the year. Lookout for certain events or widespread trends which you can use as a hook to offer a reward. Analyse your customers buying habits looking for behavioural patterns in which they made extra purchases. Once you understand your customer simply supply them with discounts for an extended period of time.
Awareness days
There are plenty of awareness days which flow throughout the year designed to spotlight occasions. And the best part is that there is practically a day for every type of business to take advantage. Whether you own a cafe, clothes shop, sell specialist products or you just want to highlight a certain service you can always find a day to suit you. Plus, its simple to keep track by hopping onto the internet and creating a yearly calendar of all relevant awareness days. Once you have the list start brainstorming with your team to uncover those days which will make an impact on your customers and increase your profit.
Social media and emails
Social media and email marketing are two of the best ways to develop and nurture long lasting relationships. Smart marketing is the concept of using data that you have and using it to your advantage. Plus, each platform enables business owners to download statistics and insights which can provide the answers to important questions. Use this information to create fun and enticing content that gets your business noticed. Talk openly about your ambitions to provide customers with that little extra touch giving examples of how you want to grow and develop the bond. Keep the relationship alive by sending regular newsletters updating your customers on special offers and upcoming products and services.
In the internet driven world consumers have all the power, and if they are attracted to your brand, they are more likely to make a purchase especially if they receive something extra in return. Plus, as we live in a digital society this means you have access to important pieces of information which can be used to sell additional products and services. CRM systems are efficient when tracking and analysing data, they are designed to automate and streamline the process giving you all the relevant information you need at the touch of a button.
Conclusion
Coming up with new and interesting ways to showcase your brand 365 days a year takes time and creativity. But as a business owner it is your responsibility to ensure that your company remains ahead of the competition.
The key is to use everything in your arsenal to make this process as easy as possible. Utilising data associated with birthdays, anniversaries, seasons, and awareness days keeps your brand front and centre. And don't just say thank you, instead show your customers how much you really appreciate their business. A simple gift, treat or voucher can be the real difference between retaining a customer or losing them to a competitor.