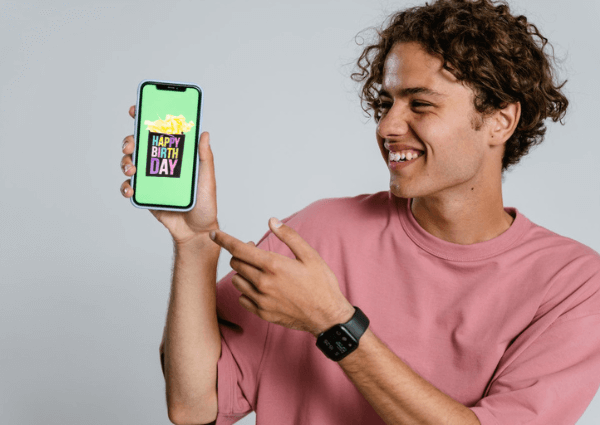 How to offer your customers that little extra touch?
August 17, 2022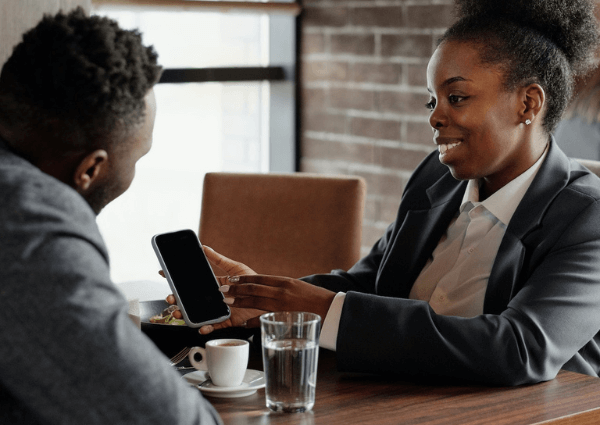 Are business cards still valid?
September 30, 2022
How to become a successful digital nomad?
What is a digital nomad?
A digital nomad is a person who relies on the internet to do their job while enjoying the freedom to travel. This can be a very lucrative and fun way to earn money in today's digital society. Not only can this type of work support a nomadic lifestyle it can also create a harmonious balance between work and leisure increasing opportunities to secure a flexible way to enjoy your career.

Plus, compared to other types of businesses it costs almost nothing to set up as a digital nomad requires only a computer, phone and of course access to the internet. And you are free to choose where to locate yourself rather than being boxed into living in cities which are known to be very expensive when it comes to owning a home.
The popularity of those defining themselves as digital nomads has increased exponentially since the beginning of the pandemic. However, it's worth noting that classifying a remote or home worker as a member of the nomadic community is incorrect. The element that sets these apart is that a real nomad craves the freedom to travel. They have no fixed abode in terms of workplace and rarely do they set up home in any specific location. Some go as far to own campervans, always readily travelling and always on the move. However, not all digital nomads travel the world some choose instead to float around an area rather then jet setting across the globe. Plenty of successful nomads own multiple homes in different locations spending a couple of months at a time in each place but most rent apartments or live in hotels.
What jobs are available to a digital nomad?
Almost any worker can be tuned into the nomadic lifestyle from freelancers to contractors and small business owners. With the number of start-ups on the increase it seems that not even the threat of a recession can deter those with the dream of starting their own business. And with minimal costs to the real potential of making money whilst retaining flexibility is enough of a promise to attract young and old.

The technical age has become the digital nomad's best friend. From social media to website designers, influencers, accountants, and IT experts the world is certainly their oyster. If you have the skills and the right attitude this could be a real game changer catapulting, you away from the dreaded commute and being chained to a desk 9 to 5.
What are the pros and cons of being a digital nomad?
The digital nomad lifestyle can present an opportunity to travel to destinations all over the world, experiencing new cultures and making far stretched connections. It's the freedom of choice that makes this type of working standout putting the power firmly in the hands of those you desire to be free from the shackles of an employee.
However, whilst this can seem like a dream come true it can also be a tough way to live especially for those first starting out. Isolation, a lack of home roots, tiredness and stress are high on the cons list. Like any good business owner knows you must research and research some more to ensure that the service you are offering has an appetite in the market. A business really isn't a business unless it is turning a profit.
What personality do I need to become a digital nomad?
Similar to entrepreneurs, digital nomads require a specific type of personality. They are typically driven by the need and desire to attain success in their chosen speciality of business whilst enjoying the freedom to travel. They are not necessarily known to be risk takers, but they are willing to sacrifice creature comforts and family to be constantly on the move following the work.
Innovation and a constant flow of ideas comes naturally optimising opportunities out of virtual nothing. Passion, determination are the fuels driving them on no matter what problems they come across. Failure is a word that they rebel against ensuring they pick themselves up always on the lookout for the next opportunity to go far and wide.
Where do digital nomad's work?
Typically, digital nomads have the capabilities to work from literally anywhere. The casual nomad maybe happy working from hotel rooms, airport lounges or coffee shops whereas the more experienced nomad will likely seek out co-working spaces presenting a professional backdrop and increasing the chance to meet likeminded nomads.
This is where online security and a reliable internet connection is key as without it, they won't be able to access software and tools they need to perform their job.
How to get started as a digital nomad?
Like any chosen career it is imperative to understand all the intricacies that go hand in hand with a certain profession especially if this requires such a diverse way of working. Here are 7 questions to consider:
1. Skills and experience - have you got the required knowledge and thought leadership to really stand out from the crowd?
2. Decide your career path - are you looking for true independence and want to work solely for yourself or do you prefer security and wish to work remotely as a freelancer for an established business?
3. Expenses - do you have sufficient funds to cover technical equipment, insurance, accommodation, visas, tax, and the cost of travel?
4. Future planning - can you afford to live for 12 months of the year covering all periods even when you're looking for work?
5. Attitude - are you able to manage your own time and motivate yourself on a daily basis?
6. Loneliness - do you have a support network to help you overcome the isolation?
7. Pressure – how do you handle stress especially when you are exhausted from travelling between time zones?
These seven questions require honest and frank answers to determine whether you really are able to sustain the digital nomadic lifestyle.
Conclusion
Becoming a digital nomad is definitely a fun and exciting way to earn a living. Not only is it possible to tick off destinations on the bucket list but there is the chance to experience the joys of meeting new people and exploring new cultures.
But this lifestyle is not for everyone. While the loneliness can increase the risk of mental health and pressures of money can be attributed to high levels of stress these issues can be managed. Having a support network in place is key to ensuring you have people to chat with when times get tough and having money in the bank will help to support your lifestyle even when you are potentially out of work. Enjoy the freedom of experiencing the world by becoming a digital nomad.