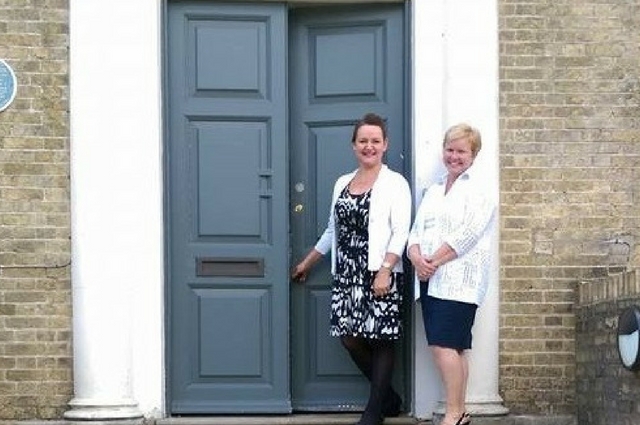 Meet the Halcyon Offices Team
August 24, 2017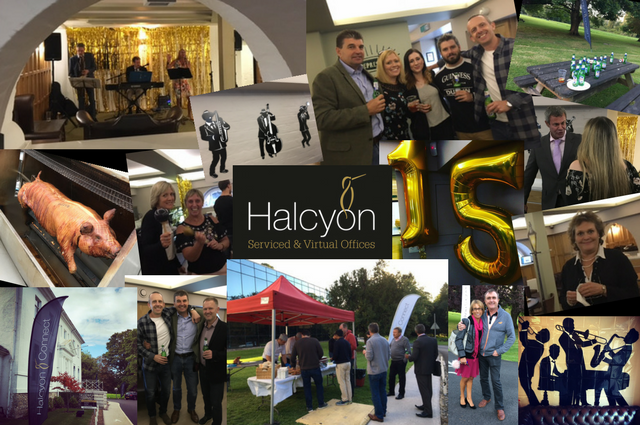 Halcyon Offices Celebrate 15 years in business
September 15, 2017
Halcyon Offices' Owners win the world's most prestigious Offshore Powerboat Race
James Sheppard and Miles Dobson race Halcyon Connect to victory against all odds!
On Sunday 27th August, Halcyon Offices' Owners James Sheppard and Miles Dobson celebrated an incredible win at their first attempt competing in the Cowes Torquay Cowes Offshore Powerboat Race (CTC). Their Ilmor-powered Halcyon Connect boat tackled the gruelling 200-mile course crossing the line with an elapsed time of 2 hours 35 minutes 58 seconds and reaching average speeds of 84.03mph.
James from Sussex who throttles the boat and Miles, the driver, from Teddington, have been business partners for 13 years. They bought the Class B boat earlier in the year and have been preparing for her debut over the last few months. Since the first CTC race in 1961, the event has grown to become the world's most prestigious offshore powerboat race. James and Miles were presented with the "Beaverbrook Trophy" by the honourable Laura Levi, sister to Lord Beaverbrook. Previous winners include multi-world champion Steve Curtis (2016) and Stephano Casiraghi (1989).
The boat's namesake
Halcyon Connect
is an integrated telephony service which Halcyon Serviced and Virtual Offices customers are able to take advantage of. The service enables clients to have all the benefits of their own switchboard with remote handsets anywhere with an internet connection, seemlessly connecting team members.
Speaking from Littlehampton Marina, where the Team runs all its testing, James said:
"We optimistically hoped that we might make third if everything went well but never in our wildest dreams did we imagine that we'd come first. It is the race that every powerboat team dreams of winning so we are over the moon! After a nine-year break to focus on our growing family and businesses it is great to be back".

It is a sensational comeback to the sport for four-time World Champion Sheppard, 50, who most famously had a 'close shave' after barrel-rolling his boat during the British Grand Prix in Plymouth 2006, as widely reported at the time on the BBC and South Today show. The CTC has put the pair in a good position for the forthcoming offshore season which will see them racing in America and attending the Key West World Championships in November. James has also been invited to drive Miss Geico, the world's fastest offshore racing powerboat alongside Steve Curtis, eight-time powerboat champion in the Super Boat International Series.

Sheppard and Dobson are long-term friends and business partners at Halcyon Offices. Halcyon offer Serviced and Virtual Offices to SMEs and small to medium businesses. A variety of meeting rooms and a Wifi-Lounge are available to business users at Thorncroft Manor, Leatherhead.