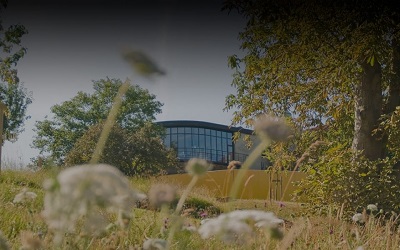 A Case for Office Property – Making sense of your options
February 21, 2017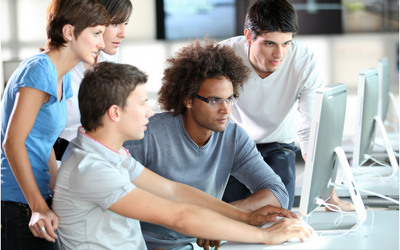 The Apprenticeship Levy – how can it help your small business?
March 30, 2017
Bright Days and a Long History at Halcyon Offices
Recent ITV period drama The Halcyon treated us to a heady mix of romance, jazz and scandal, combined with wartime glamour and the high-end backdrop of a bustling five-star hotel. (Think Downton Abbey with a little bit of Mr Selfridge in the mix).
Yet, sadly, 'The Halcyon' hotel itself isn't real - it's actually made up of a set build and four locations - which means you won't ever be able to stay there! But if you would like to inject some period culture into your everyday life, we can provide the perfect historical venue for your business in Surrey. Sharing its name with the lavish Downton-esque drama, Halcyon Offices prides itself on its quirky, character period properties - each with a rich heritage.
While you won't catch the pretentiously superior Lady Hamilton in her floor-length russet velvet gown, or witness Mr D'Abberville's shady business meetings, we can offer a stunning period-style backdrop to inspire you at work.
Packed with history and charm, Halcyon's cleverly restored buildings provide you with a unique,
inspirational workspace
or meeting venue. A far cry from the soulless, modern offices we've become accustomed to nowadays.
You can benefit from all the aesthetics of the past, with the modern business conveniences you'd expect from serviced offices - blending comfort and authenticity but without a stuffy atmosphere or premium price tag.
And just as guests at the fictional Halcyon hotel expect a superior service, our hardworking Concierge team are determined to provide you with a great experience (minus the cocktails, dancing and singing!)
Steeped in history, Halcyon's buildings have intriguing tales to tell so their importance in UK history won't disappoint.
Among them is the impressive Thorncroft Manor in Leatherhead, Surrey. With 1000 years of history, it has a varied and colourful past with plenty of tales from the war - just like in the 1940-set wartime drama with its political intrigue and class conflicts. Notably, the Canadian Army were stationed at Thorncroft Manor during World War II.
The elegant Georgian manor we see today was built on the extensive grounds in 1772, yet the recorded history of the manor dates right back to a reference in the Domesday survey drawn up by order of William the Conquerer in 1086.
Equally unique is the Grade-II-listed Wesley House with its imposing entrance hall. Named after Methodism's founder, John Wesley, it was the former Leatherhead Town Hall and retains many architectural details from the Art Deco period, as well as the Council's Debating Chamber, where our customers can now host seminars and larger meetings.
History aside, you don't have to be an Art Deco fan or history buff to appreciate these magnificent period buildings, enhanced by their relaxing views. Continuing to play an important part in the lives of local businesses, they not only take us back to fascinating bygone eras, they will engage your senses to make your own work environment more stimulating.
Ready to explore Halycon's unique office locations? Call us on 01372 700 720