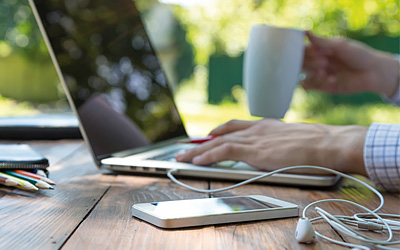 Virtual Office Solutions
January 12, 2017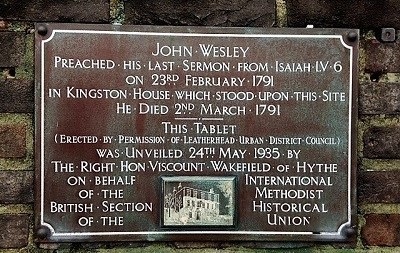 Bright Days and a Long History at Halcyon Offices
March 10, 2017
A Case for Office Property – Making sense of your options
Written by Bernice White
Sales & Marketing Manager, Halcyon Offices & Director, Leatherhead & District Chamber of Commerce
Office property generally accounts for 20% of a company's operational costs, second only to salaries. Thus the decisions you make about your office is not only business critical now, but also for 5 years hence. UK commercial space is one of 3 types, typically: freehold, leased or serviced.
Option 1: Freehold Work Space.
Buying an office property outright is likely to be outside of budget for a start-up as it requires a sizeable amount of capital outlay. Mortgages for commercial space may be arranged but you will likely need 25% of the property's value before a Lender will take you on. By owning your offices you may save money but if your office is mortgaged the business falls victim to fluctuating interest rates. Include also legal bills, rates, fit-out, insurance, maintenance, cleaning and security. But, purchasing your office is a long-term investment and your business appears stable. Should you downsize in future you can sublet office space, but it might be a challenge to find a suitable office tenant quickly so you pay for space you don't use.
Option 2: Leased Office Space.
Commercial properties are either rented or leased with contracts that may extend to 25 years and you pay the legal fees incurred by the landlord. Lease-breaks and rent reviews are determined at intervals through the duration of the contract. Rents vary considerably geographically and by the buoyancy of the property market. Start-ups/ SME's frequently need city centre quality offices and are mostly unable to fund such high costs. It's worth checking with local commercial property agents to see what levels of rents are realised as opposed to advertised rents. Businesses are asked to provide some form of guarantee to ensure they are placed to meet the rental cost. These vary from a Bank Guarantee to a cash deposit or charge on director's personal property. Leases are paid quarterly in advance and attract late payment penalty. This might be in the form of either eviction or asset seizure.
Read the small print…..! Incremental increases might be planned at particular dates. If property prices have fluctuated negatively then you run the risk of paying more than current market value.
Renting space is a stable base for the length of the lease which comes at the cost of flexibility, so if you need to expand or downsize your business, the latter results in you paying for empty office space. Pay specific attention to any extra charges where the landlord enjoys carte blanche on calculations. This may be exterior decoration, building security, internal communal areas and repairs throughout. Any improvement cost ends with the termination date. All these extras should be calculated in your direct comparisons.
Option 3: Serviced Office Space
(Managed Offices or Business Centres)
Serviced offices are licensed rather than leased. A licence is a simpler form of contract than a lease and unlike traditional leases you don't have to pay the landlords legal costs. Serviced offices allow you to move in and out quickly and are therefore ideal for businesses that need flexibility.

You will pay only for the space you use, and you can increase or downsize if you choose outside of the term of the agreement. This way you would not have to change business address which can be costly. The shared or communal space such as Reception/ breakout areas/ kitchens/ corridors/ stairwells/ landings/ bathrooms is included. Generally on offer are a variety of services including Call Answering, Reception Meet and Greet, mail handling, (both in and out). Office furniture is included as is IT and Telecoms and there are options on buying dedicated bandwidth for variable usage. You move in and get on with your core business.

Business Centres grew in number through the 1990's and are of particular interest to both SME's and new businesses that need city workspace but are unable financially to purchase premises in high focus business areas.

Larger organisations with multi locations often choose Serviced Offices as trial sites for project-team work or field sales teams.
Direct comparison of square footage won't be accurate because whilst Leased space reflects a lesser £ per square foot value the Serviced Office will include insurance, maintenance, furniture, security, rates, reception facilities and other costs for which you would be responsible should you go the leased route. Any new business should drill deep on which of these three categories best suits your business best.