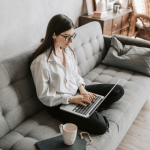 Working from Home – Navigating the cold, hard truths
October 4, 2023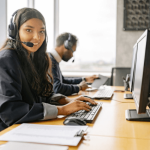 Elevate your customer service with a simple recipe for success
November 3, 2023
Seasonal Employees – Creating a strategic move for small businesses
Festive season
As the festive season approaches, businesses across various sectors find themselves grappling with the challenge of managing increased sales demand while maintaining operational efficiency. The solution is the consideration of hiring seasonal employees. While traditionally associated with the retail sector, the advantages of integrating seasonal recruits extends beyond this and can provide a strategic advantage for companies across many different types of industries.
The power of adaptability
Seasonal staffing isn't exclusive to the retail sector. It can significantly benefit businesses across different industries and especially those who see a fluctuation during peaks periods. Whether this relates to projects, sales, administration, or customer services leveraging temporary staff to handle workload spikes can increase profit during specific periods. This approach offers the perfect opportunity for flexibility in scaling operations and optimising staffing levels according to demand.
Assessing the need for seasonal support
The pivotal step in deciding whether to invest in seasonal staff is to analyse your company's requirements. Begin by comparing your staffing levels to previous years and evaluating any operational shortages experienced during peak periods. Reflect on whether adding to the workforce could potentially boost your sales and if your budget can accommodate the addition of temporary employees. If the response to these questions is a resounding yes, then it's time to consider what you should do next.
Finding seasonal staff
To streamline the recruitment process, leverage the power of social media. Craft a compelling job description that outlines the role's key responsibilities, preferred skills, working hours, and pay. Consider incorporating an attractive benefits package to attract the attention of high-calibre candidates and distinguish your company from competitors. Instead of paying for a recruitment agency opt for in-house recruitment utilising sites such as Linkedin and Facebook which will allow for a cost-effective approach and eliminate any extra expenses. Ensure that you begin the process as early as possible to ensure that you have enough time to find, select and train your additional recruits.
Efficient selection and training process
After sifting through the received applications, shortlist the most promising candidates for an interview. While the process doesn't demand the details associated with full-time positions, ensure that you maintain professionalism and provide a clear contract outlining the job duration and expectations. Plus, create a comprehensive training program tailored to familiarise seasonal recruits with your company's ethos, their specific duties and customer service standards.
Maximising returns by building future talent
As the busy period comes to an end, take the opportunity to conduct exit interviews with your seasonal staff, to understand and learn from the process seeking valuable insights into potential areas for improvement. If the results were successful, consider getting ahead for next year by gauging whether your seasonal staff might be interested in returning to your company for a future season. This approach not only saves time in the recruitment process, but it can also serve to identify those who might become full-time employees. Recognising and nurturing top talent from your seasonal workforce, is the prefect method to trialling staff before they transition into permanent roles within your company.
Summary
Embrace the power of seasonal employees and unlock the potential of your business. Whether it's in customer service, marketing, logistics, or any other department, seasonal employees can significantly alleviate the burden on existing staff and provide the extra support necessary to meet customer demands and ensure a smooth business operation.
By taking a proactive approach to recruitment and cultivating a pool of skilled seasonal staff, your business can pave the way for a successful and efficient festive season, setting the stage for continued success throughout the year.