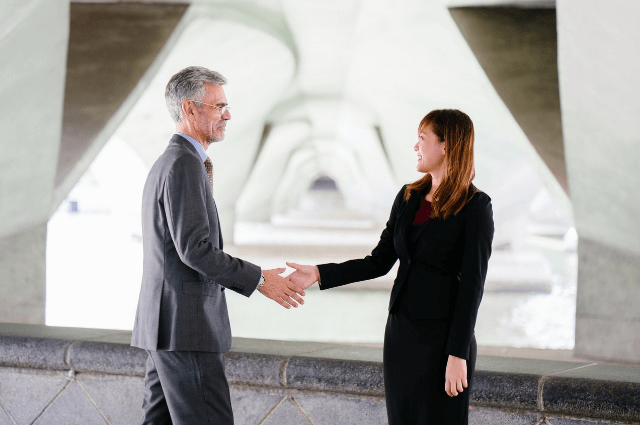 Know Your Employees before and after you hire them
February 4, 2019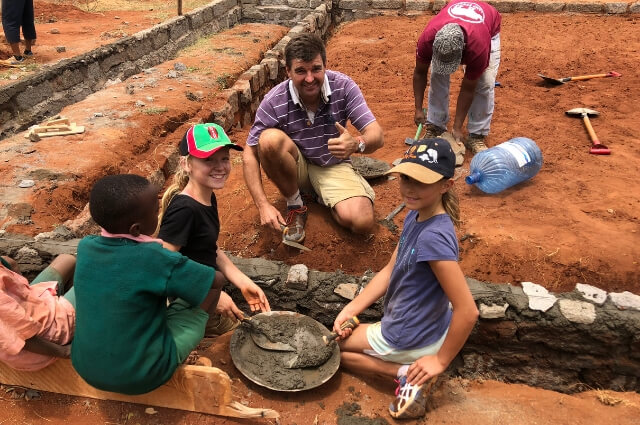 The family holiday making a difference in Africa
April 18, 2019
How can small businesses benefit from partnerships?
A small business on its own in a crowded market, competing with big named brands, it could be said do they really stand a chance. If they are to attain their goals and really make an impact on the market can this be achieved by staying on their own.

Working as a sole company can be frustrating and hard work. The task of growing and maintaining a business can feel at times almost impossible. But there are plenty of options for small players to work with others to resolve this problem.

One of the opportune ways is to form partnerships with other likeminded companies. Either with a business or a couple of businesses that marry well with your brand and ones that could see both parties bringing value to the other.


Big brands who form partnerships
To understand how this can be achieved let's look at how big named brands use partnerships. The larger players may have bigger budgets, more customers and be widely known but they still use partnerships to aid growth. Small businesses can learn so much from watching what the bigger players do in the market.

When two large companies come together and form a partnership the impact on the market is huge. One perfect example is M&S the iconic British brand that makes partnering look easy. Their brand is so big it attracts a wide base of companies that want to work with them. So much so they are busy forming relationships with different companies in various markets throughout the UK.


M&S Food Partnerships
Here are just a few of the partnerships M&S has formed to grow the food side of their business:

1. Partnership with BP where they sell their food products at garages and service stations. There are more than 280 BP outlets selling M&S products in the UK. The M&S brand is posted on the boards of the forecourt alongside their partner. Customers can fill up with petrol and do some shopping whilst on the move making it a convenient and obvious partnership.

2. British Airways offers customers flying to Europe an inflight menu consisting of M&S sandwiches and snacks. With both BA and M&S recognised as iconic British brands this really is a match made in heaven.

3. Last week M&S announced it is buying a 50% share in Ocado. This will commence in 2020 when Ocado's current partnership with Waitrose comes to an end. Meaning customers will be able to buy M&S products alone side other brands online at Ocado.


Why do big brands need to form partnerships?
So why does a brand the size of M&S need to do all this? Surely, they are big enough to go it alone? Simply because they are looking to increase their market share. A business needs to grow and regardless of the size they want what any business wants, growth and a sustainable future. M&S is a household name, link that to another well-known brand and a larger chunk of the market share is attainable.

By partnering with BA, BP and Ocado, everyone is a winner including the consumer. Whether people are hungry on a road trip, in need of extra supplies, want a bite to eat on a flight or soon to be able to order products for their weekly shop, the trusted brand of M&S will be there.

With brands this big choosing to form an alliance the partnerships must be the right one. The situation is delicate. Opting to join with the wrong company could have a negative impact on a brand even the size of M&S. They need to ensure they preserve their name. You could say they have more to lose if they don't.


Small business partnerships
So how should small businesses approach other companies about partnerships. You may not have a big enough brand to attract big names but there are plenty of smaller opportunities for you to consider. For the small business owner to gain an advantage, you just need to be creative in your thinking.

• Do a study of your business, layout a clear pathway to your goals. Pin point any junctures that are posing a problem that could be solved by forming a relationship with another company.

• Research other brands that offer related products and services that might work well with your business.

• Ensure the proposed partnership offers a mutual benefit. You need to be open to working with others, inviting them into your network and being part of theirs.

• Go beyond the obvious to find partners. Look at what you want and study it from a different angle to find companies which might just unexpectedly work together.

• Once you know what you need and who you want to approach, have a clear plan as to how your business or your team can contact them to discuss opportunities.

• Not every business wants to work with another business, so don't be put off if the answer is no. Just keep going until the right opportunity materialises.


Long term partnership plan
It's probably feasible to say that as a small business you won't attract the likes of M&S. But if you start small and find the right partners you should see your business grow. As it grows you may then be able to attract larger opportunities. And if you play the game right you may, in the future be big enough to get attention from some of the bigger brand names in the market.