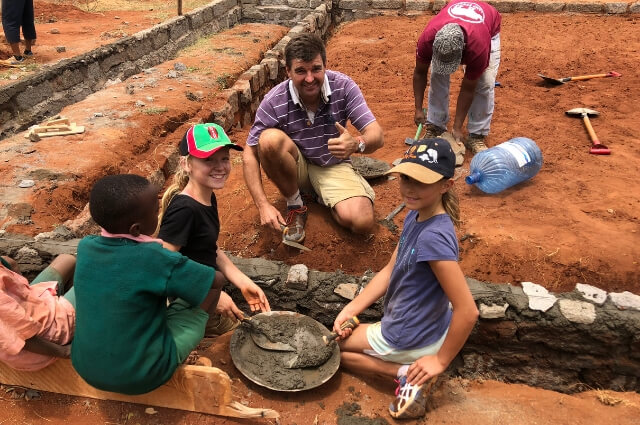 The family holiday making a difference in Africa
April 18, 2019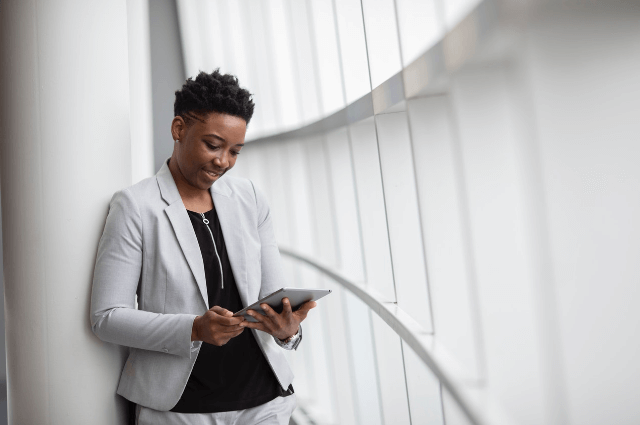 How to grow client relationships beyond sales
June 8, 2019
Are your staff at risk of the boredom factor at work?
The boredom factor
When was the last time your staff felt truly needed in their job role? And by that we mean when did they perform a task that made them feel inspired, respected, pumped up and hungry to do more.

The task itself is irrelevant, it's how they felt whilst doing it, that's the point. Now, how long ago did they last demonstrate such a feeling? Was it this morning, yesterday, last month or perhaps never.

Staff that have never experienced such an overwhelming feeling of joy from an activity or task at work are more likely to feel the reverse. Angry, frustrated, deflated and to put it lightly they could be at risk of becoming bored.

Lack of elation at work can affect the company as a whole from the top to the bottom. Anyone can be affected, the boss, middle management, the junior and even temporary staff. Everyone in your team will at some point feel bored. The danger strikes when the boredom spreads throughout the team.

This lack of good feeling can be temporary or it can be felt over a longer term. Regardless of the time frame this can affect the ability of the person doing the job and how they ultimately feel about themselves. To stop this from happening you need to recognise the signs and stomp it out.


What causes boredom and how to relieve it
Restlessness --anyone who sits at their desk starring aimlessly at a computer all day maybe doing their job but they can become restless. If they do this 7 hours a day, 5 days a week they quickly become glossy eyed and disengaged. To keep this from happening ensure staff take regular breaks away from their desks and their work.

Toxicity – those who parade around the office, gossiping and acting as if they know something others don't, can be toxic. Especially to those who sit idly by watching from their desks. Such staff members can feel resentment and jealousy. They may feel pushed out or unworthy not to be included. Every worker needs to feel like they are part of something. It won't always be feasible to share everything with all of your team but do what you can to avoid alienating them.

Purpose – everyone needs a purpose especially at work. Your staff may feel they have no specific understandable job purpose. Yes, they may have a sole purpose but you need to help them understand how their role fits into the bigger picture of the company. Talk to them about the work they are doing and why it is so important to the business.

Scenery - Let your staff have a change of scenery. Give them the opportunity to work from home or from a remote location. This could be for 1 day a week or perhaps give them flexible hours. This will refresh them so when they come back to the office they will feel better and be more willing to be at their desk.

Assignments - mix up the work your staff are assigned to do on a day to day basis. Give them the opportunity to work on something new. Provide them with extra assignments or projects that they can work on in conjunction with their regular work.

There maybe times when your staff member has become so despondent that you need to offer them something else or risk them leaving the company altogether. Talk to your staff member and ask them what they would like to do. If the role isn't possible you may need to consider creating one that would suit their needs and the company.


Conclusion
Offering your team the chance to work outside of the office to ease their boredom may make you feel nervous that they won't work at all. But this is where trust comes in. Working away from the office can in fact have the opposite effect, your staff member may be pleased to be given the opportunity to work somewhere different and therefore be compelled to work harder.

Ensuring that your team is happy and fulfilled in their work is just one part of being a boss. But by recognising and being understanding to their needs you will ultimately be helping to improve their working ability. And if they are happier then you will have less issues to deal with, such as the topic of boredom.

At Halcyon we have the perfect location situated in Leatherhead. With extensive grounds, a WiFi lounge, serviced offices positioned only a short walk from town. Your staff members will feel comfortable being away from the distractions of their own office and will be able to carry out their working tasks.