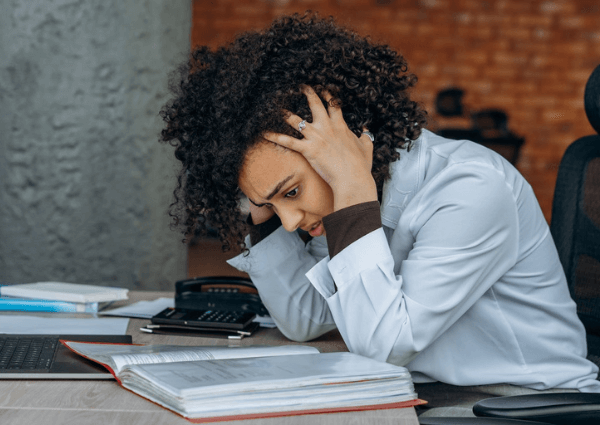 When should business owners admit to needing help?
February 1, 2023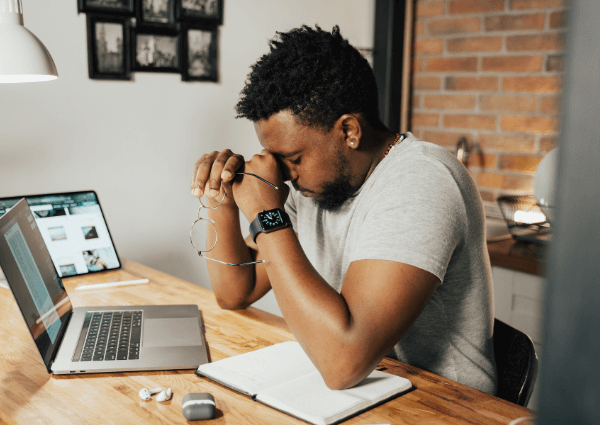 Why working at home stifles creativity?
February 28, 2023
Why shouldn't you use the hashtag valentine's day on Instagram?
Instagram users
Instagram is an adored social media platform with two billion users. The reason it is so popular relates to the easy-to-use interface with its grid like feed and because of the friendly environment. Users seem more likely to follow others as well as engage with their posts making it possible to grow a page quickly while presenting an online community feel.
It started out as a platform for sharing personal photos, but it has now become the go to place for companies to share and promote their brands, grow loyal followers, and add a fun element to their social media marketing.
However, similar to other social platforms there are rules which need to be followed and failure to adhere to their policies can see your account land in jail and even be banned.
Hashtags
Using hashtags in your posts will help your content to be seen by others, it's a tried and tested fact. They enable the audience to categorise and organise content into conversations and by using the same hashtag you will therefore become a part of this conversation. And unlike other social media sites Instagram lends an extra helping hand by giving you a snapshot of how many posts are attributed to a particular hashtag. All you need to do is type in the hashtag you want to use and a number will appear at the end showing the popularity. This awesome feature will help you to determine the size and potential usage for your posts.
How many hashtags?
It is acceptable when using Instagram to utilise a higher number of hashtags than other social media platforms. In fact, some experts recommend using up to 30 compared to the usual rule of 3. However, just because you can doesn't mean you should. From a marketing perspective the more you use the more spammy the post will look and this does put people off. Instead think before you post choosing those which are relevant to your company, brand and message offering enough leverage to put your content in front of the highest audience.
Banned Hashtags
Instagram is known for its banned hashtags so much so it can lead to a lot of confusion. Unfortunately, the platform does not provide a list of those which are banned but with a simple trick you can easily find out the information you need, albeit the process is slow especially if you plan to use a lot of them in your marketing.
Search for banned hashtags:
1. Open the Instagram app, note this process only works on the app and not on the desktop
2. Go to the search icon
3. Enter your hashtag and submit
4. If the hashtag shows the following message this means it is banned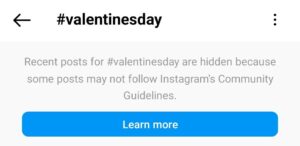 So, the big question is why are some banned? From the example above you will see we used the popular hashtag search for #valentinesday which at this particular time of year is a trending topic. It has a whopping count of over 26 million posts and something you'd assume would be very useful in promoting your content. But in reality, because it is banned sadly your content will not be shown to other users. This is likely due to the amount of unsolicited content posted using this hashtag which Instagram has deemed as a break in their rules, guidelines, and policies. But not all is lost, instead simply search for other related hashtags.
Instagram users
Social media platforms have a duty of care when it comes to protecting users. It should be a safe space for individuals and business owners to have some fun while sharing their lives and promoting their brands. The rules are there for a purpose and if in doubt it's best to be safe than sorry as the last thing you want to see is your page and all your hard work, flow down the social media drain.